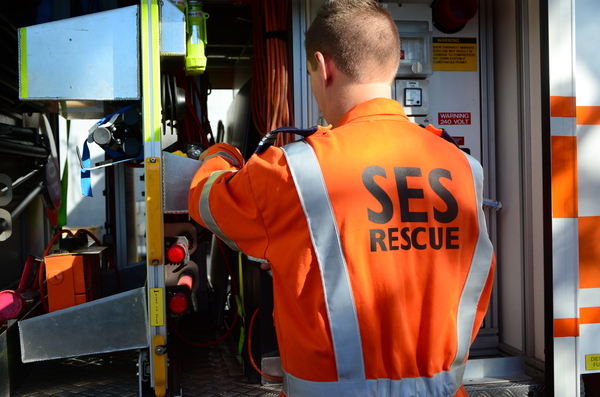 By Cam Lucadou-Wells
State Emergency Service volunteers at Narre Warren prepared for the worst but received just a "trickle" of call-outs during the state's deluge on 1-3 December.
The unit responded to 60 jobs in Casey during the weekend including 17 in Narre Warren, 15 in Berwick and 9 in Cranbourne.
Most were for fallen trees as well as water damage from leaky roofs and over-filled gutters, particularly on the morning of 2 December.
"There was more like a constant trickle of jobs," the unit's controller Clinton Brown said.
"It was a bit of a reprieve for our members after the weekend before."
Mr Brown was referring to an intense hailstorm mainly in Berwick on 25 November, which led to 168 calls for help.
With vivid memories of the calamitous 2011 floods, the SES unit organised a full roster of volunteers, a 24/7 crew with further members on standby for the weekend just passed.
Up to 40 people had also inquired about sandbags in the preceding frenzy.
In the end, about 69 millimetres of rain was collected over the weekend at Cranbourne weather station.
Mr Brown said the downpour was "substantially less than what was built up in the media". Still it was better for people to over-prepare than under-prepare.
"Once water gets inside, it's done its damage."
The area escaped lightly compared to other parts of Greater Melbourne which made 1848 calls for SES assistance.
Emergency Management Commissioner Craig Lapsley has since said the Bureau of Meteorology shouldn't have rated the impending storm as a "10 out of 10″.