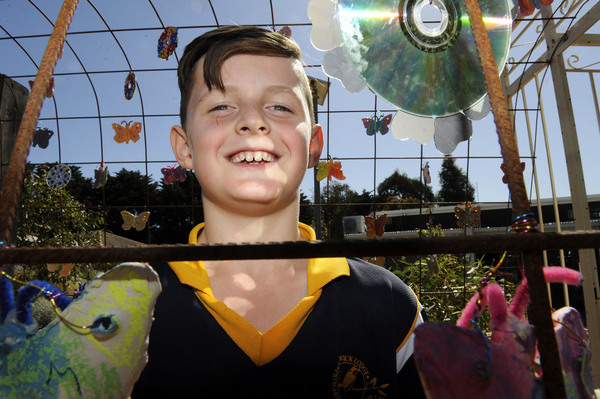 By Cam Lucadou-Wells
Berwick Lodge Primary School has unveiled a spectacular garden that soothes and appeals to all the senses.
After 18 months of construction, the sensory garden boasts both sustainability and surprises – with a chequerboard, drums, xylophone, chimes, creative pot plants and art works as well as a dry creek bed, jetty and bridge.
It's planted with indigenous species, water-saving measures and recycled materials wherever possible, assistant principal Sandra McCrum says.
"The sensory garden is a beautiful space for all to enjoy where children can 'get back to nature' and enjoy a natural environment.
"There's a variety of items to enhance or clam senses including touch, sight, smell, taste and sounds."
There's a specific garden to educate on the plight of the critically-endangered helmeted honeyeater – which is also featured on the school's logo.
More than 1000 attended the garden's official opening with a whole-school twilight Christmas picnic and performances on 15 December.
Ms McCrum said much research had been done into gardens helping students to soften and enhance their senses, or just having "time out".
"Lots of schools are putting in gardens now. There's a move away from having hard plastic environments for children.
"It is a new and exciting educational outdoor learning environment, which the school and local community can utilise."
The all-abilities garden with wheelchair access was designed by school parent Andy Coupar, of Eskape Landscapes.
The project received grants from RACV, City of Casey, Junior Landcare, Momentum Energy as well as funds raised by school associations.