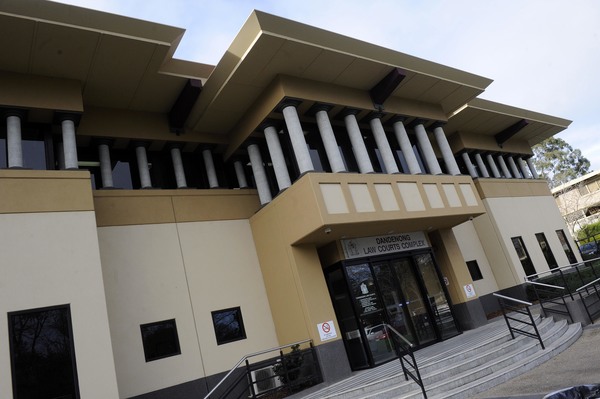 By Cam Lucadou-Wells
Six days after being put on a corrections order, a serial drug-trafficker returned to his old locale with bags of 'ice', measuring scales and $2870, a court has heard.
Steven Wood pleaded guilty to his fourth drug-trafficking offence, at Dandenong Magistrates' Court via a custody video link on 14 May.
He had been arrested after being found walking on Mossgiel Park Drive, Endeavour Hills about 4.19am on 27 March, the court was told.
Police seized 21.64 grams of methamphetamine in four bags of differing amounts.
Wood also carried a gram of cannabis, two mobile phones, the cash and scales – as well as a "graffiti implement".
A defence lawyer told the court that the drugs were for Wood's personal use, the scales were to manage his drug intake and that he had two phones because one of the phones was broken.
Wood claimed he'd just won the cash – mainly in $100, $50 and $20 denominations – on pokies at Hallam Hotel.
"It's trafficking based on the amount he's found with, not on buying and selling off to other people," the lawyer said.
Magistrate Jack Vandersteen noted the ice was more than seven times the minimum traffickable amount, the "significant" quantity of cash and the scales.
"And so he's carrying one (phone) that did work and one that didn't work?" Mr Vandersteen said.
"It's not getting any better."
A week before his arrest, Wood had been sentenced to an eight-month corrections order for drug-trafficking in the same Endeavour Hills locale in August.
The CCO followed a four-month CISP bail program – which included drug therapy and other social supports.
"You obviously did quite well on the (CISP program) otherwise (the court) would not have put you on a community corrections order," Mr Vandersteen said.
It wasn't appropriate to immediately release Wood on a CCO for what was his fourth trafficking offence in four years, he said.
Wood was jailed for six months for trafficking and possessing the suspected proceeds of crime. The term includes 48 days of pre-sentence detention.
When released, Wood will resume a varied corrections order including supervision and judicial monitoring.