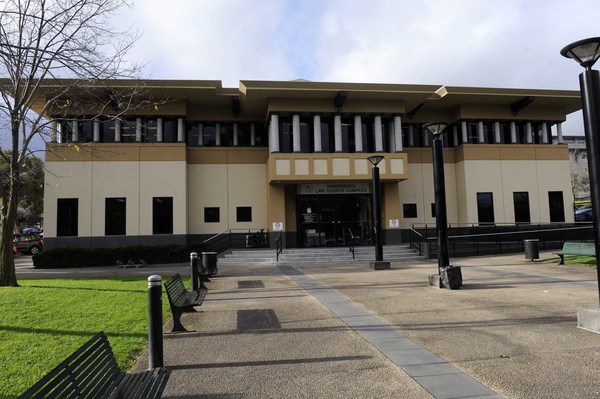 By Cam Lucadou-Wells
A woman has tried to jump out of a moving car in Narre Warren North to escape an allegedly violent ex-partner, a court bail hearing has heard on 21 May.
The accused Endeavour Hills man, 27, had allegedly twice choked the victim – at her home in February and during a heated drive in the South East suburbs on the night of 19-20 May.
According to police, she had remained in Dandenong Hospital for the past two days with swelling around her neck.
She also suffered a lump on her head, grazes on her back and pain to her elbow, the court heard. She was in fear for her life, Det Sen Const Smith said.
In the latter case, he aggressively rebuked her for several hours for going to police with family violence allegations in February, the woman claimed.
Police informant Detective Senior Constable Michael Smith told the court that at one point as he drove her in his mother's car, she asked to be taken back to her vehicle.
He started driving erratically in the opposite direction, telling her he knew of a lookout that no one knows about, Det Sen Const Smith said.
While on Belgrave-Hallam Road, she tried to jump out of the car at 80km/h, she told police. The man allegedly held her in by her jumper.
Further along, she tried again at about 60km/h, she claimed. Her foot hit the ground, she lost a shoe and a sock as the man held her in by her jumper, the court heard.
As she's tried to flee, the man has caught her, choked her and threatened to kill her, the court was told.
She wriggled out of her jumper at one point, Det Sen Const Smith said.
He grabbed her by the shoulders and shoved her jumper in her mouth to stop her screaming, and grabbed the phone out of her hand,
She ran to the nearest house without her top on, and was assisted by the residents, the court heard.
At the time, she was protected by a full intervention order against the man, the court heard.
They had split up in February, but were seeing each other regularly over the past three weeks.
At the 21 May bail hearing, the man was required to show compelling reasons for his release.
Police told the court he was an unacceptable risk due to the seriousness of the alleged assaults and threats.
Under cross-examination, the informant said the man had no violent criminal history, nor had he been previously served with intervention orders.
He was remanded for the continuation of the bail hearing at Dandenong Magistrates' Court on 24 May.