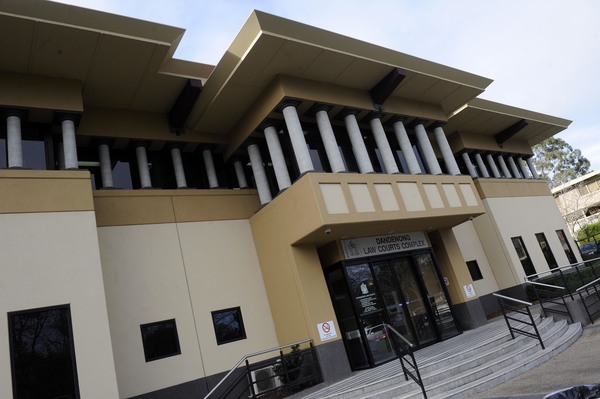 By Cam Lucadou-Wells
A string of bail applications fell by the wayside as stricter bail laws came into effect at Dandenong Magistrates' Court on 21 May.
Jeanelle Pene, 39, of Cranbourne East, scrapped her bail application after learning she'd have to prove 'exceptional circumstances' to gain her release.
The test applied due to Pene being charged with an indictable charge – drug trafficking – while being on bail for another indictable offence.
"It's changing things quickly, isn't it," magistrate Jack Vandersteen said.
'Exceptional circumstances' was a "very high bar", Mr Vandersteen told another prisoner who abandoned their bail app that day.
The applicant had to prove circumstances that were "out of the ordinary" or "unusual", he said.
Pene instead opted to plead guilty to a sentence indication of six months' jail.
She had already served 27 days in remand since being arrested at her home on 24 April.
She faced up to 23 charges including trafficking meth and several counts of handling stolen goods.
Police searched the home after discovering a stolen Navara with NSW plates parked in the driveway, the court heard.
Inside the home, they found Pene as well as drugs and other stolen goods including a Subaru car and power tools in the garage, a credit card, a Medicare card, two number plates, two car keys and five lap tops.
Pene was found with the drug 'ice'. A small amount of cannabis and two ecstasy tablets were also found in the home, the court heard.
Her trafficking charge was made out by her own admissions. She allegedly told police that she was selling drugs to help pay off a $20,000 Centrelink debt.
The stolen property had been left at the house by other people, she allegedly said.
She also pleaded guilty to burglary and stealing a $10,000 gas-monitoring clam from a City of Casey landfill in Cranbourne on 28 March.
She also pleaded guilty to refusing a drug-driving test and driving an unregistered car with false number plates.
Pene faces a further hearing for allegedly breaching a County Court-imposed CCO.
When the bail laws passed in June 2017, State Attorney-General Martin Pakula said they were important laws to "make Victoria safer".
"We're making it harder than ever to get bail in Victoria, and we're making community safety a higher priority."
The 'exceptional circumstances' test applies for alleged serious indictable offences committed on bail, summons, parole, a community correction order or under sentence.
The law also introduces a 'compelling reasons' test for bail applicants charged with offences such as rape, armed robbery and persistently breaching a family-violence intervention order.