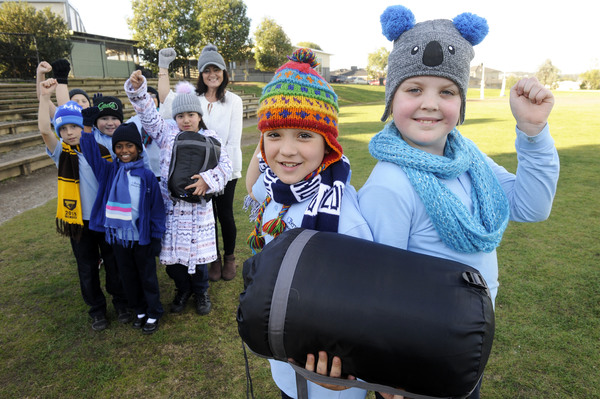 By Cam Lucadou-Wells
Students at Berwick Primary School have helped people 'sleeping rough' brave the winter chills,
On 5 June, the students rugged up in their woollen scarves, beanies and gloves to raise $1119 for charity Sleeping Bags for Homelessness.
Their funds will help pay for more than 30 sub-zero sleeping bags, which will be distributed to the homeless.
The cheque was gratefully received by the charity's director Donna Stolzenberg.
According to the 2016 national census, more than 24,000 Victorians were homeless. More than 1100 were sleeping in tents or on the streets.
In Casey, there was an estimated 1280 homeless persons – up nearly 38 per cent in five years.
Berwick Primary teacher Venessa Barlow, who leads the junior school council, said students were keen to get on board a "great cause".
"It is so close to home, as it affects so many Victorians."