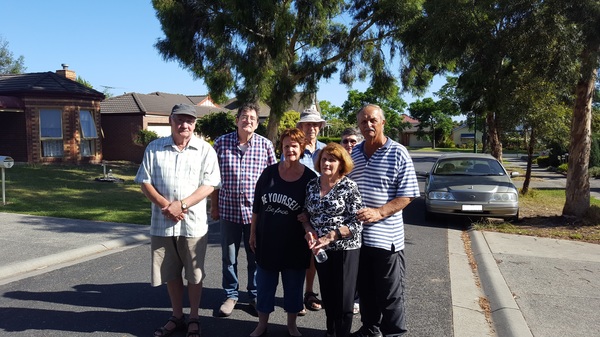 By Cam Lucadou-Wells
Residents are set to fight City of Casey plans to introduce multi-storey apartments across scores of residential streets.
In an attempt to curb suburban sprawl, Casey wants higher-density neighbourhoods near activity centres and public transport.
Its proposed Planning Amendment C198 will encourage townhouses, units and apartments of up to 11.5 metres (three storeys) or 13.5 metres (four storeys) in affected streets.
The changes would roll-out around Endeavour Hills activity centre, Berwick Village, Timbarra Estate, Casey Central shopping centre, Autumn Place, Doveton, Eden Rise Village, Hampton Park Central, Lynbrook Village and railway station, Merinda Park railway station, Amberly Park, Fountain Gate and Springhill, Cranbourne North.
Casey received a largely hostile mass of 321 public submissions, including nine petitions in Endeavour Hills, Gloucester Avenue, Berwick and Timbarra Estate, Berwick.
Concerns include increased traffic and parking congestion, eroded neighbourhood character and the lack of public transport, road and other infrastructure.
After submissions, Casey Council rezoned the Lyrebird Gardens section of Timbarra Estate from a maximum four storeys to three storeys.
It removed streets west of Endeavour Hills activity centre from the changes.
The council will also review Gloucester Avenue, Berwick in light of "elements" of significant historic and streetscape value.
However residents from parts of Timbarra Estate felt ignored, including petitioners in Samuel Close and Dylan Court.
Resident Declan Foley says he'll fight the proposal for medium density housing and apartments of up to three storeys and 11.5 metres high in the serene neighbourhood.
He moved into the largely single-storey area 20 years ago because of its ambience.
Mr Foley says it had been unspoiled since then, and been a popular settlement for young families and retirees.
The area's narrow roads and cul-de-sacs couldn't cope with extra traffic, the taller, bulkier buildings were out of character and the area was at greater risk of stormwater floods, he said.
Mr Foley argues against Casey's claims that the area is within walking distance of shops and public transport.
It's serviced by infrequent buses and near Parkhill Plaza's "supermarket, cafes and two-dollar-shops", he says.
"There's no rhyme or reason to choosing this area."
A Casey Council officer's report on the Amendment stated higher-density neighbourhoods in "conveniently located" areas would reduce car trips – and hence lower traffic and parking congestion.
"Additional road infrastructure will be assessed on an as-needs basis.
"Infrastructure and service investments will need to be undertaken, where required, as population increases as with all developing areas."
In the meantime, the council has moved to protect Berwick's 'Hoddle Grid' from developments higher than two storeys or nine metres.
It has proposed minimum 600 square-metre lots with increased garden requirements.
In tabling the report on 5 June, Casey councillor Timothy Jackson said the Amendment was the largest ever undertaken by Casey.
Before a packed public gallery, Cr Jackson said residents could also submit to Planning Panels Victoria – which is set to decide upon the Amendment in coming weeks.
"That is another opportunity for the community to engage and provide feedback."