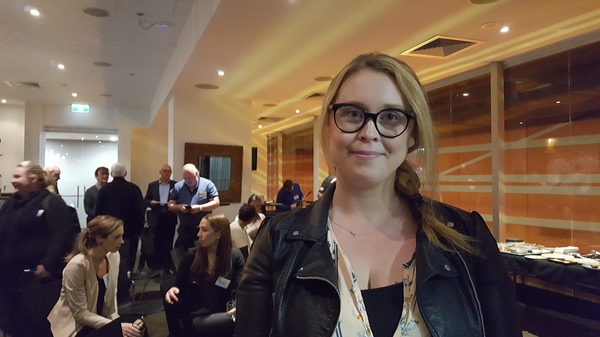 By Cam Lucadou-Wells
Facebook, Instagram or Twitter is an essential marketing tool – but don't put all your eggs in the social media basket, a communications lecturer told a Narre Warren Business Group meeting on 6 June.
Jessica Humphreys, of the PR firm SocialConcepts, advised business owners not to shut down their websites and email marketing in favour of a Facebook page.
The recent shift in Instagram's algorithm hit some businesses hard.
"What if Facebook shut down overnight?" Ms Humphreys said.
"It's important to have a website even as just a landing page, and to have an email list to disseminate information in multiple ways."
Social media was relevant for "99 per cent" of businesses but not in isolation.
"You often hear print is dead," Ms Humphreys said.
"I don't believe that. I think both digital and print have a role to play."
Aside from advertising dollars, a properly-run Facebook page still cost plenty of time and effort to "cut through the clutter", Ms Humphreys said.
It takes effort to reach people on Facebook when more and more businesses are jumping online.
You also have to be prepared to keep trying different promos – and give the customers what they want to see.
"As to what works, there isn't a right or wrong way. It does change, that's why it's so complex.
"All the social media experts tell you different things.
"I don't call myself an expert … how can you be expert in something that has just been around for 10 years?
"It's new and it's still evolving."
That said, Ms Humphreys was a fan of 'Boost Posts' to help boost page likes, video ads to boost brand awareness and using your email list to target your customers on Facebook.
The Facebook Insights tool revealed what posts were working and who was watching them.
Its' a "bit creepy" but the ads posted onto your personal Facebook page reveal something about yourself, she said.