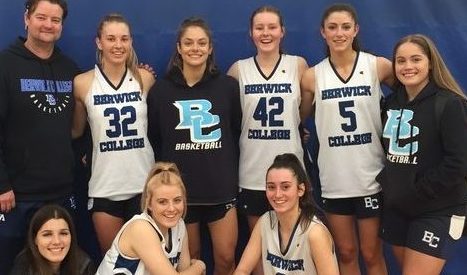 By Hayley Wildes
The Berwick College Basketball Academy is making a name for itself as it racks up impressive wins in tournaments across the state.
Earlier this month, the senior girls claimed the 2018 Victorian College Championship (VCC). This comes off the back of a hugely successful 3×3 state championships in May, which saw the under-19 girls and under-17 boys crowned state champions.
Chris Pentland, the director of the Berwick College Basketball Academy, talked about the program and the improvement he sees in those that participate.
"We've got about 250 kids involved in the basketball academy now, from years 7-12 and we certainly see improvement across the board," he said.
"We have a huge variation in ability and you probably see the greatest growth from the kids that are sort of picking the game up at a base level.
"We've got some great coaches in the program with a lot of experience in high-level play themselves."
The Senior Girls team, who took all before them at the VCC, went through the pool stage undefeated – beating Box Hill (12-point win) and Mater Christi (4-point win) – before facing Box Hill again in the semi final and claiming another win, this time by seven points.
In a highly competitive field and with shorter game lengths – games consist of 2 x 12 minute halves – there was little room for error and the girls from Berwick College took on Rowville Sport Academy in a back and forth final.
"It was pretty tight all the way through. We got a jump on them early and then they got a bit of lead, before we came back late and ended up winning," Pentland said.
"They were super excited to get the win. They're a great bunch of girls and it was nice for them because they've been together in the program for quite a while."
The team, led by rising star Jaz Shelley – who helped Australia claim an incredible gold medal at the under-17 World Championships in 2016 – secured the win over Rowville, 28-22.
Along with Shelley, Tiarni Fallon, Vanessa Fantin, Jess McConchie, Rebecca Peacock and Tamsyn Pentland made up the victorious six-player team.
For Fantin, McConchie, Pentland and Shelley, it was their second state championship in as many months after claiming the 3×3 state championship in May.
Berwick College is building a basketball program that is driving improvement in all students and as recent results suggest, they can match it with any school in the state.