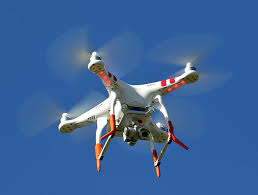 By Cam Lucadou-Wells
Casey Council has put its controversial drone laws on further hold, pending a review.
The local law requires people launching or landing drones on or from private property to obtain a council permit.
After an outcry from drone flyers late last year, the council suspended the law from 20 February until a report came back on 30 June.
That date has been pushed out further, with doubts surfacing over the law's enforceability.
Casey safer communities manager Caroline Bell said the suspension continued until the council report came back to the council for consideration.
"During this time, Council is not enforcing this clause of the local law."
Ms Bell said the council had intended to protect Casey residents' privacy and "minimise nuisance caused by inappropriate use of drones".
"Despite some crossover with the (Civil Aviation Safety Authority) regulations, Council was concerned as to whether CASA would have the scope, capacity and resourcing available to oversee this at a local level."
Casey's legal advice found it was likely that a court would find that the local law duplicated CASA's regulations, according to a council report in February.
"This does not invalidate the Local Law.
"It simply casts doubt on the enforceability of (the local law) in its current form."
Phil Dunbabin, of Melbourne Drone Flyers group, said members had a "candid, co-operative and constructive" meeting with council officers last month.
The council would require "large and unmanageable" resources to police the issue, Mr Dunbabin said.
"Education to the public and drone community should be a priority to councils, rather than policing and enforcement."
The technology should be promoted and embraced, such as community "drone days", he said.