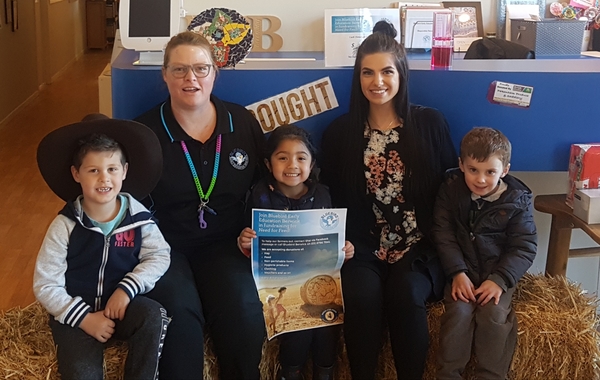 By Jessica Anstice
Bluebird Early Education Centre in Berwick understands the importance of supporting the community and has partnered up with Need for Feed to fundraise on their behalf for the farmers affected by the drought.
"We have decided to support Need for Feed as they a not for profit organisation with incredible volunteers," centre manager Shai Mabilia said.
"We understand the importance of the community and supporting each other.
"Through this initiative we want to educate and broaden our children's understanding of the world in which they live."
Ms Mabilia said the drought is a problem that will affect us all.
"So we would love the community to be involved because it is important to show we care and support our fellow friends and environment," she said.
"We have already received our first donation of 20 round bales of hay from Wonthaggi.
"We started collecting cash donations on the 9 August and we have received $160 so far.
"We are also very grateful to all families for also providing us with generous donations of non-perishable items."
Bluebird Early Education Centre will be having a dress like a farmer day, a sausage sizzle and a Myuna Farm visit on Wednesday, 15 August from 2.30pm to 4pm to assist with the fundraising.
The centre is accepting donations of hay, feed, non-perishable items, hygiene products, clothing, vouchers and so on.