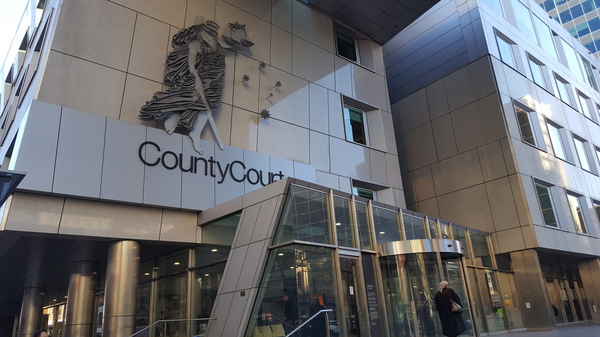 By Cam Lucadou-Wells
A Hells Angels bikie gang member who shot two men in the car park of Hampton Park Tavern will be deported after serving at least six years in jail.
Vince Tominiko, 26, of Hampton Park, shot one victim in the buttocks and the other into his lower abdomen at point blank range during a relative's party early on 19 November 2017.
He was sentenced at the Victorian County Court on 7 September for intentionally causing serious injury in circumstances of gross violence, intentionally causing injury and possessing an unregistered handgun.
The two victims – who were brothers aged 27 and 21 – were among a group of nine standing in the car park about 12.45am, the court heard.
A male punched one of the victims in the head. Tominiko produced a firearm – believed to be a cut-down 0.22 calibre rifle – and shot the victim in the buttocks.
At one stage, Tominiko fended off a woman who tried to restrain him. He walked to the second victim and shot him twice.
After the first shot, another male dragged the second victim to ground, kicked him and stomped on his head.
Tominiko then shot the second victim in the lower abdomen at point-blank range.
Both brothers were taken to The Alfred hospital by ambulance.
In sentencing on 7 September, Judge Susan Pullen noted the second victim had suffered considerably since life-saving surgery to repair part of his wounded bowel.
The victim faced mounting medical and travel costs for rehabilitation.
He suffered nerve damage, a fractured pelvis, and nightmares – and had since been unable to work, Judge Pullen noted.
Tominiko told police he acted in self-defence, but did not pursue that argument in court.
He argued there had been "some sort of issue" at the tavern's bar that carried onto the car park, but was unable to prove the victims provoked him, Judge Pullen noted.
Judge Pullen said she was concerned about Tominiko's "likelihood of reoffending" and the "extent of your remorse".
He'd been expelled from at least four schools due to fighting. Being part of the Hells Angels had encouraged his "tough guy" mentality, a psychological report to the court stated.
The shooting was an escalation of his criminal history of violence, she said.
"You have a number of unresolved issues.
"Until you address them and change your attitude towards violence and what is acceptable behaviour, I remain concerned for the members of the community."
He also pleaded guilty to disqualified driving on the night of the shooting.
At the time, Tominiko was on a community corrections order for trafficking meth and hindering and resisting police, as well as on bail for alleged affray and intentionally causing injury.
The Department of Immigration and Border Control had cancelled the New Zealand-born Tominiko's visa in May. He would be deported after his time in custody, the court heard.
Tominiko was jailed for up to eight years, four months and 49 days, with a non-parole period of six years.
He had served 292 days in pre-sentence custody.