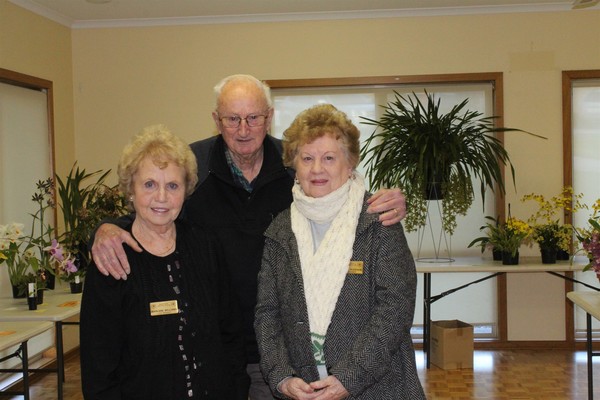 By Jessica Anstice
Berwick Orchid Club will be presenting its 25th Anniversary Show and Orchid Sale on Saturday, September 29 and Sunday, 30 September at the Berwick Citizens Club, 110 High Street, Berwick.
This event will be the celebration of 25 years of the club's involvement in the Berwick community, and the recognition of the hundreds of members who have been educated and entertained by the club's activities.
Berwick Orchid club began with its first meeting on the October 16, 1993 at St. Michael's Church hall, after an advertisement in the Berwick Star News.
This meeting to form the club was the initiative of Paul Howard, who lived in Lyall Road, Berwick.The first president was Joe De Groot and his vice-president was David Wickham.
Meetings were held at St. Michael's for the first two years, before the move to the present location.
From the original meeting the club has been sponsored by Berwick Pottery and the club wishes to acknowledge the enormous support provided by Berwick Pottery over the 25 years since.
Anybody with an interest in orchids, or even a curiosity about how to grow them should consider joining Berwick Orchid Club's current 50 plus membership, particularly at the forthcoming show, where new memberships will be free for first time members.