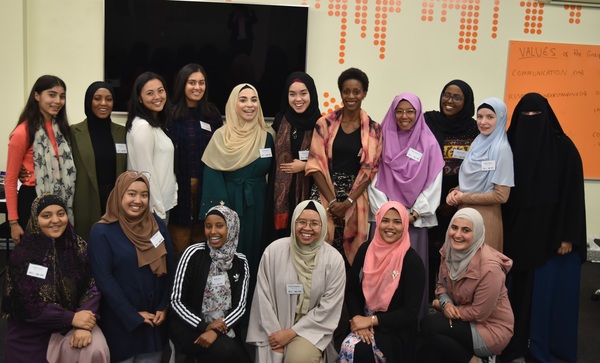 Victoria University is proud to announce that the Sir Zelman Cowen Centre has been awarded a $280,000 grant from the Lord Mayor's Charitable Foundation, one of Australia's leading philanthropic organisations proactively supporting Melbourne and its community.
The grant was awarded for the project Aspire: Young Muslim Women's Governance and Leadership Training Program. Supported by the Islamic Council of Victoria, the Aspire program has run for two years, engaging 32 high achieving Muslim women who work within the Muslim community to improve organisational governance while simultaneously developing individual leadership skills.
Aspire is about opening professional doors to young Muslim women who may not otherwise have the networks and career enhancement opportunities.
The Lord Mayor's Charitable Foundation Scaling-Up Innovation Grant will devolve responsibility of this highly successful program back to the Muslim community itself. Selected alumnae from the first two programs will access further training in project management, facilitation, event management and marketing so that they can progressively assume responsibility for subsequent iterations of the program in 2019 and 2020.
The Sir Zelman Cowen Centre is honoured to receive this grant from the Lord Mayor's Charitable Foundation, which will empower the outstanding young women in Aspire to take ownership of the program, to shape their communities from within.
Narre Warren's Aya El Kady, one of the participants in the Aspire 2018 program, observes that, "What makes Aspire unique is that it really challenges ostracised, young Muslim women to traverse beyond their comfort zone, requiring them to demonstrate exemplary governance and leadership skills through a train-the-trainer approach, which obliges them to share their skills with their communities.
"Aspire provides a voice to the voiceless, by empowering Muslim women to be a force of change in our communities and in wider society."