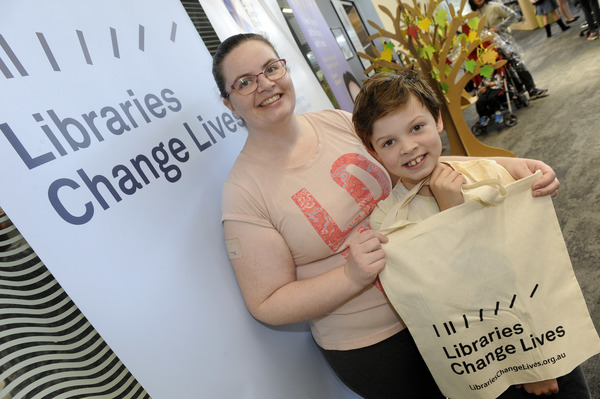 There was a beautiful gathering of library friends and family Bunjil Place Library on Thursday, 4 October to celebrate the role public libraries play in the community.
Around 150 people helped celebrate the launch.
Comedian and Author Alan Brough shared a heart-warming story about the positive impact public libraries had on him as a young man in New Zealand and reflected with joy on the way libraries have evolved over the last 30 years.
The team at Casey Cardinia Libraries take great pride in the fact that everyone is welcome in their libraries and that their work makes a significant difference in the lives of 100s of people every day.
#LibrariesChangeLives is a Call to Arms in the most positive, peace loving (but noisy) way.
Casey Cardinia Libraries invite you to get involved with the campaign to advocate for your local library service, join them as a volunteer or simply share your story about how libraries have changed your life.