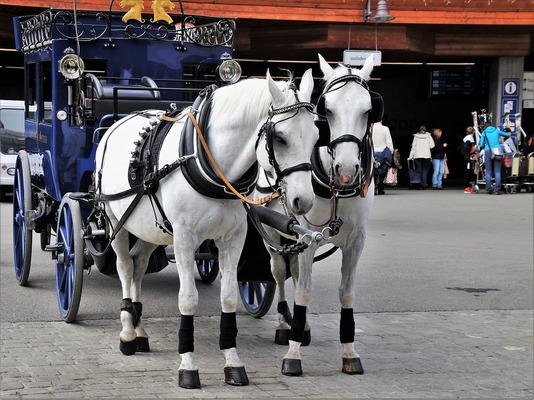 Armed with a 30,000 strong petition, activists and other members of the community will pay a visit to road safety minister Luke Donnellan in Endeavour Hills this Friday demanding horse-drawn vehicles be banned from Victorian roads.
"Our petition commenced after we again witnessed collapsed horses laying in the middle of a busy CBD road on a hot summers day," Melbourne Against Horse-Drawn Carriages campaign director Kristin Leigh said.
"Its strong response is further proof that people are sick and tired of seeing horses used and abused in this way."
Although signed by people from all over Australia and around the globe, the majority of signatories reside in the state of Victoria.
"With a state election only six weeks out, the Labor government may want to start considering Victoria's expectations on the treatment of animals," she said.
"Melbournians are becoming increasingly aware of the issues associated with using horses in this archaic way, and exploiting animals in general."
The road safety act still considers horses as vehicles, with no more consideration than a car or a truck. "That has to change," MsLeigh said.
"VicRoads and the road safety minister must finally acknowledge what is abundantly clear – that horses are not vehicles and should not be used as such."
The group will also use the opportunity at the MP's office to engage with the public and educate them on the lack of action by the state government on this issue to date.
The online portion of the petition can be viewed at https://www.change.org/p/luke-donnellan-ban-horse-drawn-carriages-from-victorian-roads
When: Friday 12 October 11am – 12:30pm.
Where: The Office of Luke Donnellan – Shop 101 Endeavour Hills Shopping Centre.