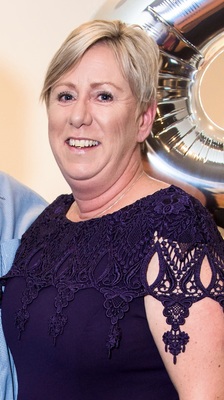 Berwick local Melinda Bowd was diagnosed with psoriatic arthritis two decades ago and went from being an extremely active mother of three and a full time nurse, to experiencing unbearable pain on a daily basis – eventually having to leave her job.
A form of chronic disease, psoriatic arthritis destroys joints and causes inflammation in the surrounding connective tissues, muscles and tendons.
While there is no cure, Ms Bowd believes that becoming an advocate for her own health has been key to living effectively with a chronic disease.
Almost 20 years on, and after five knee arthroscopies and overcoming thyroid cancer, she still exudes positivity and resilience.
"I'm more passionate than ever about advocating for and helping others living with my condition," she said.
Ms Bowd believes that advocating for your health is important, but she also stresses that this doesn't mean doing it alone.
In her case, she visits her GP and rheumatologist regularly to help her manage her pain, and her qualifications as a nurse and a background in psychology allow her to nurture her mental health.
She is also a patient council member for Victoria for CreakyJoints Australia, an organisation which provides support, education, research and advocacy to patients and families affected by arthritis.
Ms Bowd encourages other Australians to become their own health advocate and live a fuller life with chronic disease, sharing six tips to get started:
• There is more than one option
• Ask questions
• Research, to an extent
• Seek support
• It's different for everyone
• You are not a slave to the disease
CreakyJoints Australia website: www.creakyjoints.org.au