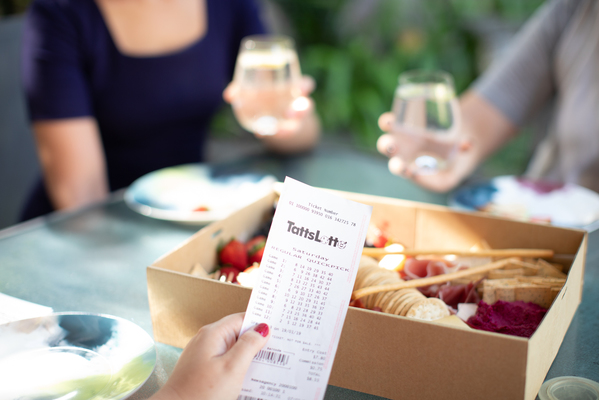 By Brendan Rees
A Lysterfield woman's morning routine was interrupted by the life-changing news she is now over $1.9 million dollars richer from winning division one in TattsLotto.
The Melbourne resident held one of the two division one winning entries nationally in TattsLotto draw 3925, drawn Saturday 2 March. Each entry took home a division one prize of $1,977,896.39.
When a Tatts official made contact with the unsuspecting winner this morning, she was about to head to work and oblivious to her new millionaire status.
"Oh my god! I can't even believe it. I'm shaking" she exclaimed when the out-of-the-blue news was confirmed.
"I'm just getting ready for work. I didn't expect this"
When asked how she planned to spend her life-changing TattsLotto windfall, the woman declared her dream was to banish her mortgage to the bin.
"I'll pay off the house! That's it! Then I'll be mortgage free!" she said.
"I'll also share it with my family. I'd love to be able to help out my family.
"My family lives overseas, so I definitely will go on a holiday to visit them. I might even surprise them with the news when I get there," she said.
The winner, who wished to remain anonymous, purchased her marked 12-game entry at Palm Plaza Lotto at Dandenong Plaza Shopping Centre.
Palm Plaza Lotto owner Sineth Sar said she was thrilled her outlet had sold its fourth division one winning entry in less than 18 months.
"We are so excited! We sold one in October 2017, in March and December in 2018 and now again in March 2019!" she said.
"I think we are a lucky store because a little while ago we did a renovation, and when we re-opened I made sure everything aligned with feng shui.
"We also had the re-opening blessed by a monk so I think the good energy in store makes our customers think positively.
"I also think we have great relationships with our customers. For some of them, it is as if they are our family.
"We do a lot of work in the local community and I think that brings good karma to us and our customers.
"We also work hard to provide the best customer service to our customers and we have fantastic staff that help us do that.
"We are so excited for our winner! We wish them all the best."