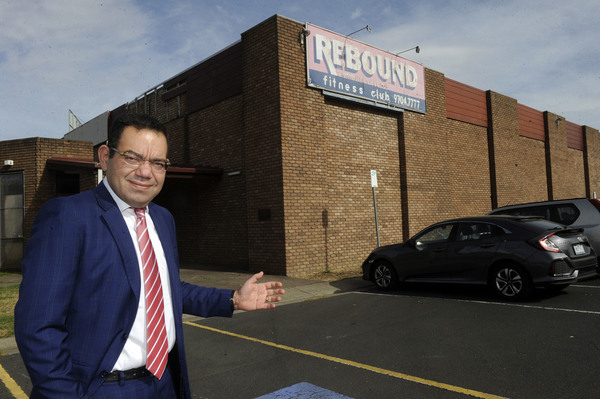 By Brendan Rees
An abandoned gym in Narre Warren described as a "drug den" will be knocked down and transformed into a church.
Casey Councillors approved a planning permit to be issued for the site at 5 Rebound Court during their meeting on 19 February.
The long abandoned site, which has was originally opened in 1980 as the Rebound Leisure Centre has become a hive of vandals, drug users and squatters – just metres from a neighbouring childcare and kindergarten.
Last year, Star News reported dumped shopping trolleys, bins, graffiti-strewn walls and a makeshift table with milk-crate seats and a discarded bong being sighted.
The applicant for the proposed church is Australasian Conference Association, who acts as a trustee for the Seventh-day Adventist Church.
According to a council document, proposed developments predominantly consists of internal rearrangement of the existing building, including construction of auditorium (with mezzanine seating above), hall, Sabbath school rooms, cry room, kitchen, laundry, Deacons Store and ADRA Centre.
The church will cater 116 patrons from Sunday to Friday, and up to 200 patrons on Saturdays and special events, under the proposal.
Special events would include 10 wedding events, 10 funeral events, four celebratory events, and three religious events with a closing time of 11pm.
Casey Councillor Sam Aziz said the place of worship would "be extremely beneficial for our residents."
"All new citizens coming to Casey generate economic stimulus which can contribute to the creation of jobs and prosperity for all our residents," he said.
Cr Rex Flannery said the proposed development was a win-win for the community, saying it would "to clean it up and beautify that end of the street."
"Having someone utilising it will deter hopefully people thinking about going there for creating damage to the building and also using it has a drug den," he said.
When asked when works would start, Cr Flannery said: "I'm pretty sure they're keen to get started as soon as possible – the sooner the better."
Renata McClutchie of Narre Warren, who has been dropping off her daughter to Glorykids Childcare and Kindergarten next door for the past four years, said she hadn't seen any unruly behaviour at the abandoned site but supported the idea of the church development.
The proposal does not seek to alter the existing access and parking arrangements, the council document says.
Vice-president of Narre Warren Business Group (NWBG) Dale Munckton said "With the application approved we hope there will be no negative impact to the traders and that council will be pro-active in managing any parking/traffic issues."
Neighbouring business owner of Fountain Gate Taxation Service Jeff Riddle said since the gym's closure, intruders "continually break into the rear."
"They've tried to set it alight at times too. I've been told that most of the cars that park around the back are luxury vehicles – the drug dealers," he said.
Several years ago, the former facility was touted as a potential mosque and community centre by the Hazara group, the Etrat Institute of Australia but was rejected by Casey council due to an abject parking shortfall.