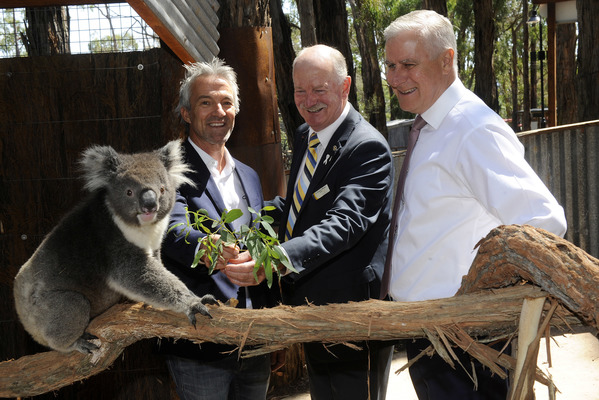 By Jessica Anstice
Gumbuya World is seeking federal funding to support expansion plans that include 50 new attractions, onsite accommodation, new cafes, shops, a chocolate factory and a microbrewery.
Deputy Prime Minister Michael McCormack and member for Latrobe Jason Wood toured the theme park on Thursday.
"Gumbuya World offers a number of attractions including a water park and bush wildlife adventures which all make for a great family day out," Mr McCormack said.
"I understand how important these types of facilities are not only for boosting local tourism opportunities but also for local jobs and economic activity.
"Our government is all about backing local jobs and economies and this is underpinned by our strong economic management."
Gumbuya World business manager Ron Weinzierl said all new attractions will resinate with the theme park's environmental theme.
"We're hoping to have the resort and the indigenous, dinosaur and wool shed precinct completed by the April school holidays," Mr Weinzierl said.
This next stage of development comes after the success of stage 1, which saw the theme park upgraded with new water slides, new adventure rides and an expanded wildlife trail.