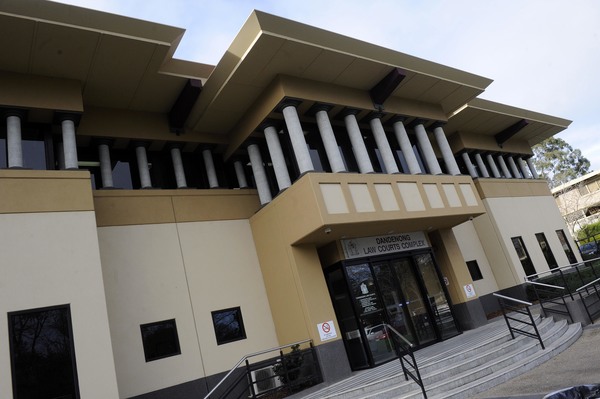 By Cam Lucadou-Wells
A nightclubber has fallen unconscious soon after being coward-punched by another patron during a melee outside Lava Lounge nightclub in Berwick, a court heard.
Luke Stephens, a 27-year-old hard-waste collection runner, pleaded guilty to common-law assault for punching the male victim to the back of his head about 2.54am on 25 November.
The blow occurred during a series of fights between patrons after the High Street venue closed at 2am.
CCTV footage showed the victim without his shirt being dragged backwards out of the fray by a friend. He stood up, re-entered the throng and was struck from behind by Stephens.
The victim then stumbled a few metres and fell to the ground unconscious.
Police prosecutor Acting Sergeant Kerryn Savin said the victim was likely to have suffered a dislocated finger, cuts and bruises from the general melee.
His concussion was believed to have been caused by Stephens' blow, she said.
Intervening police also struck the victim with a baton, believing the "dazed and confused" victim was acting aggressively at the time, Act Sgt Savin told Dandenong Magistrates' Court.
A few hours earlier, Stephens and the victim had friended each other on Facebook while in the venue.
Stephens had downed at least six Jack Daniels and colas during the night, Dandenong Magistrates' Court heard.
In mitigation, Stephens ran an argument of defending others from the victim.
He'd heard that the victim may have been armed with a knife. The victim raised his hand just before Stephens punched, his defence lawyer argued.
Another witness described the victim as being abusive, acting "smart" and "not calming down", the court heard.
"The circumstances are not as clear cut as an innocent person who has done absolutely nothing wrong, minding their own business and been hit by a coward punch to the back," the defence lawyer said.
"We do hear there appears to be a confrontation between the complainant and others, and my client comes in right at the end.
"The complainant is not in the situation that he's trying to escape. He goes right into the fray."
In sentencing on 9 July, magistrate Tara Hartnett described Stephens' assault as a "particularly ugly incident".
"The difficulty with this type of behaviour is that people die of it.
"Any hit to the head carries a risk of someone dying or being severely injured."
Ms Hartnett noted Stephens' prior domestic-violence offence in 2014 as a "very significant concern".
"I don't know if it's alcohol or you have a really short fuse … you have to sort out what the issue is."
Stephens was convicted and put on a "longer-than-usual" community corrections order of 18 months.
It includes 300 hours of unpaid work.