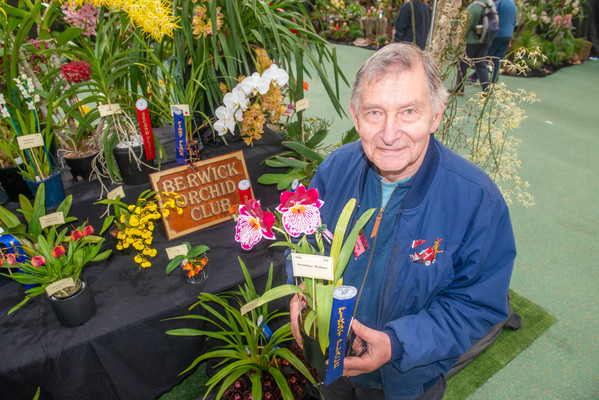 By Brendan Rees
After growing orchids for 30 years Murray Harding has snapped up his biggest award yet.
The Berwick Orchid Club president won first place for his beautiful Miltonia Breathless 'Brilliant' at the Melbourne Orchid Spectacular recently.
"I think the thing about that makes it interesting is that it is just such a large orchid now," Murray says.
"You rarely see them in collections growing as large as this."
The Devon Meadows resident says he was a guest speaker at a conference in Tasmania when he asked if the orchid was available.
"It was something I had always wanted," he said.
"They gave me quite a reasonable plant which I've now grown about four or five times the size of the original.
"It's an Australian native orchid called Striolatum."
Murray showcased the orchid at the Spectacular hosted at KCC Park in Skye on 23-25 August.
Although being awarded the 'Best Grown Australian Native Orchid' in a competition last year, he says his most recent win was most cherishing.
"After 30 years of growing orchids this had evaded me and I have to feel pretty good," he said.
Another memorable moment was being invited to Singapore to address the Orchid Society of South East Asia at the Singapore Botanical Gardens, he says.
"That's when you start pinching yourself."
When asked what he his most passionate about with orchids, Murray says, "I'm not sure whether it's seeing the flowers or seeing something that's flowering for the first time."
"Every year you get some that are flowering for the first time and the wait for that – it makes every year worth waiting for."