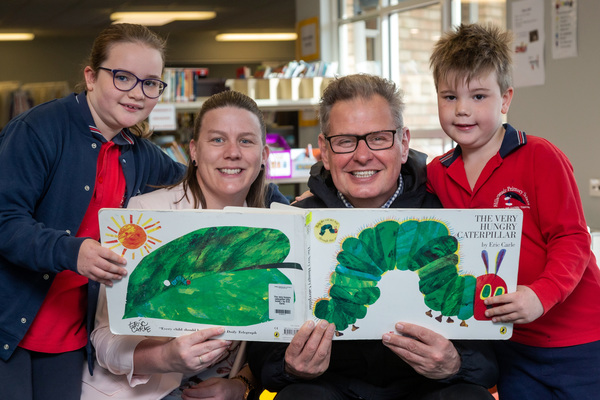 By Brendan Rees
It was back-to-school for Casey Cardinia Libraries CEO, Chris Buckingham as he donned the principal's mantle on Wednesday 4 September.
He stepped out of his normal day job and into Hillsmeade Primary School in Narre Warren South for the 19th annual Principal for a Day event.
Mr Buckingham said the opportunity offered a new perspective on the valuable work of state schools.
"Being involved in the Principal for a Day program offers an insight into the future of education and will enable us to work together, share skills, and build an ongoing relationship," Mr Buckingham said.
He visited classes, spoke to students and teachers, met with parents and took part in a number of daily activities.
Principal at Hillsmeade Primary School Jodie Bray in Narre Warren said she was quite happy to hand over the reins for a day which was all about "encouraging lifelong learning."
Principal for a Day offers business and community leaders a first-hand experience of a 'day in the life' of a Victorian government school principal.