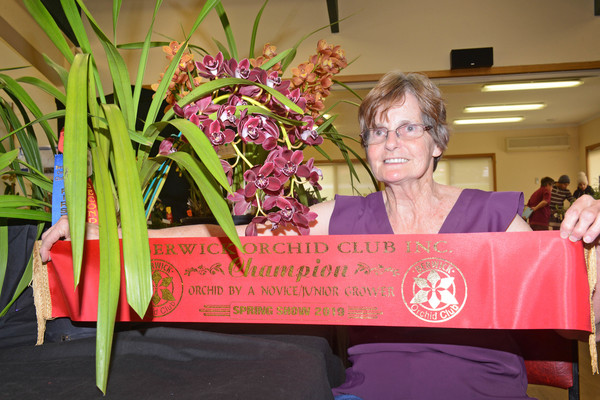 By Brendan Rees
A colourful display of orchids at the Berwick Orchid Club's Spring Orchid Show has attracted hundreds of plant lovers from the region.
The event, which took place from 21-22 September at the Berwick Senior Citizens Hall, featured a wide range of Australian and exotic orchids, as well as growing accessories and orchid floral art for sale, and growing information.
Berwick Orchid Club secretary Neil Gray said the day was a success, which has a large number of orchids on display.
"All our members grow their plants at home and take great care of them – we like to be able to get out and show them off from time to time," Mr Gray said.
He said dozens of awards were presented but not for an overall champion "because it's too hard."
He gave a commendable mention to the club's president Murray Harding's "spectacular" orchid, an Australian native Dendrobium.
When it comes to growing an orchid, Mr Gray has some words of advice: "They like light – a lot of people try to grow them inside the house where it's too dark."
"Bring them inside when they're flowering but put them outside where they can get some light for the rest of the time."