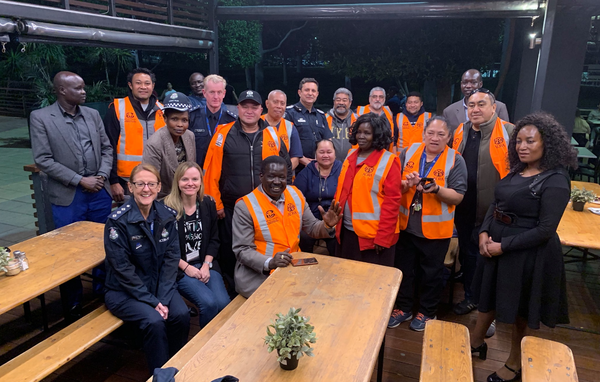 By Brendan Rees
A new program will see community leaders work with Victoria Police to engage with young people at Fountain Gate Shopping Centre.
Members of the South Sudanese and Pacific Islander communities will join police in proactive patrols at the shopping cente to help build relationships with young people.
Police from Greater Dandenong, Casey and Cardinia launched the Community Leaders Outreach initiative at Fountain Gate on Thursday 19 September.
Leaders from Afri Aus Care, a charity based in Dandenong, and volunteers from Casey ADRA Cafe, a group helping people in need, have backed the initiative.
Acting Superintendent Sharon McCrory said the aim was to engage with young people in the community, identify issues and opportunities, and build relationships.
"The patrols will be community led however the leaders taking part will have the support of police who are rostered on at that time," acting Supt McCrory said.
"Police from the Multicultural Liaison Unit have been working hard with stakeholders to set up these patrols and look forward to seeing some positive outcomes going forward."
Casey ADRA Cafe spokeswoman Beata Stednik said volunteers were pleased to support Victoria Police "to support a socially inclusive space for all youth to enjoy."
"Part of the outreach includes a community bus whereby youth can receive further support if required from a counsellor," she said.
Casey ADRA cafe, which provides hundreds of meals to people in need across Casey, will be holding a 'street barbeque and grill out' fundraiser on Sunday 29 September from 4pm-6.30pm at 4 Malcom court, Narre Warren.
There will be face painting, live music and a car wash. Highway collectors will be out from 19-20 October for their annual ADRA appeal.