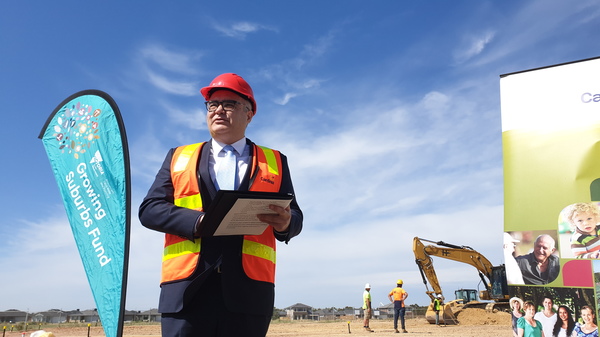 By Cam Lucadou-Wells
Changes to councillor donation laws have been shelved ahead of the 2020 council elections – despite IBAC's explosive revelations at Casey Council.
Local Government Minister Adem Somyurek told Parliament question time on 27 November that donation and disclosure reforms, such as capping councillor donations to $1000, would be deferred from its Local Government Bill.
It will be revisted when IBAC reports its findings, he said.
Under Operation Sandon, the state's IBAC anti-corruption body is investigating alleged corruption between councillors and property developers.
"It would be a folly not to listen and not to give due consideration to an integrity body like IBAC when it is doing its business," Mr Somyurek said.
He was asked by Sustainable Australia MP Clifford Hayes if councillors and council offers could "at least" be required to disclose property developer payments in "real time".
Mr Somyurek expressed reluctance to "outright ban" property developer donations to councillors.
"What you will find is that the constitution does not like outright bans," he said.
"That is an issue because of freedom of expression, which is implied in our constitution.
"Outright bans may fall foul of the constitution if they are tested in the courts."
New South Wales has enacted a ban on political donations from property developers.
It was challenged in the High Court of Australia, which upheld the ban in 2015.
Meanwhile, The Greens have called for a Royal Commission on the role of MPs, developers, councillors and donations in rezoning decisions over the past two decades.
"What we have heard from IBAC regarding the Casey investigation should send shockwaves to everyone who cares about integrity in this state," Greens leader Samantha Ratnam told Parliament on 26 November.
"We should be reforming donations laws to local councillors and candidates urgently.
"Instead what we have this week is the Government walking away from real reforms, backtracking on donor limits to council elections that could have been in the Local Government Bill."