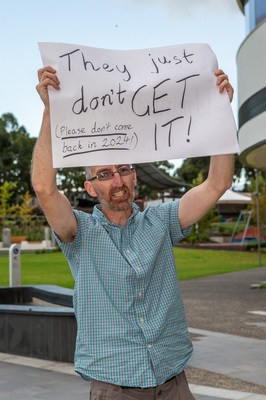 By Andrew Cantwell
There were tears, defiance and a lot of reminiscing as sacked Casey councillors fronted their last official meeting at Bunjil Place on Tuesday night 18 February.
Before a packed gallery stacked with many well-wishers and a handful of detractors, the councillors put on a brave face through the brief business of the meeting before launching into councillor statements led by mayor Susan Serey.
The mayor paused several times during her address, wiping back tears, as the emotion of the moment overwhelmed her.
After a glowing account of the state of the City of Casey, Cr Serey took aim at the Government Monitor's report which, she said, was scant on evidence for the claims made, and provided no basis for the dismissal of the council.
Other councillors spoke in turn, each eulogising the city and council, picking highlights and favoured moments.
There was no mention of IBAC, no acknowledgement of the circumstances which led to their sacking, and no apologies.
The final act of the embattled council was not the dignified farewell they had wished for … more farce than funereal.
In a surreal moment, the gallery – which had risen for a standing ovation of last speaker Cr Wayne Smith – continued to clap as Cr Serey tearfully declared the meeting closed; and a well wisher called for three cheers for the council.
The clapping drowned out the voices of the few detractors, who appeared stunned by what they were seeing.
IBAC hearings will recommence in early March.