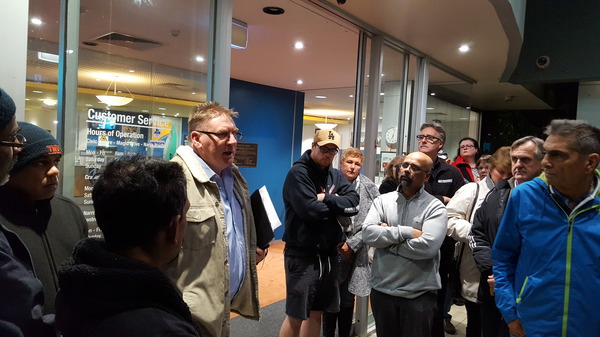 By Cam Lucadou-Wells
A Berwick Springs resident says revelations that Casey Council paid for the ex-mayor Sam Aziz's legal action against a resident are "shocking and alarming".
"I would think the general community would be outraged," says Michael Ball – who headed a resident protest group against a roundabout project in Berwick Springs in 2017.
He says he was one of several residents who received legal letters on behalf of Mr Aziz – a person-of-interest in an IBAC anti-corruption inquiry – about allegedly defamatory Facebook comments in 2017.
In closed-council meetings in 2017 and 2019, Casey councillors agreed to fund Mr Aziz's $80,000 in legal costs. The council recouped just $15,000.
"I suppose some might ask had Mr Aziz been funding his own legal battles would he have pursued this action to start with?" Mr Ball said.
"Basically he had a free ride at our expense with no risk to himself.
"My question for council now: what action are you going to take on behalf of the community to get the $65K owed to us from Mr Aziz?"
One resident, who had inferred Mr Aziz was cosy with a "cashed-up developer", settled with Mr Aziz for a reported $80,000.
IBAC is currently investigating allegations that Mr Aziz received $900,000 from developer John Woodman while voting and lobbying in favour of Mr Woodman's proposals at council.
Mr Ball said such council decisions vindicated its recent dismissal by State Parliament.
"Of all the allegations right or wrongly alleged, I cannot believe our councillors thought this was okay.
"Using my rates, it's a bloody disgrace and I'll have my rates back thanks."