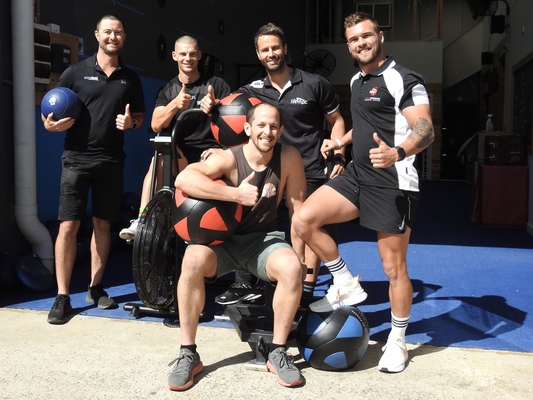 By Brendan Rees
As the Coronavirus leaves many hunkered down at home, staying active has never been more important.
That's the message from a group of Berwick fitness club owners – who have united – to support not only their members but the wider community as fears of the coronavirus outbreak continues.
The owners of Myomax, Personal Performance Training Centre, UFT Playgrounds, and Bfirm Personal Training say they are determined to "make a difference" by easing people's anxiety in coping with the pandemic.
They're encouraging everyone – "no matter what" – to "keep moving" and not feel "trapped in four walls" in the wake of tougher social distancing measures.
"As much as these are difficult times we're going to support you through it," the group says.
It comes as the Prime Minister announced gyms nation-wide would be forced to shut from Tuesday 24 March to stem the spread of Coronavirus.
The measures mean people will be making big changes to their workout routine.
However, the team of Berwick gym owners are stepping up to offer online videos and fitness tips to keep people healthy – even if they're not a member of a fitness club.
While the owners of the Berwick gyms are tailoring fitness programs for their members, there were many workouts they said that people can do from home which all counted – from using weights, stairs, a yoga mat, boxing and body weight exercises or simply walking.
Exercising is also an easy way to boost people's immune system and fight off illnesses, the group says.
The gym owners say they will deliver their home-workout guides and inspiring messages through a joint Facebook page which they hope to have up and running soon to help people achieve their fitness goals.
"It doesn't matter if they're living in Melbourne and never heard of us before, we're encouraging them to move and there is always ways of doing it," Jarrod Matthews of Bfirm said.
"The health and fitness is a competitive industry – we're putting all of that aside; we're bold enough to say 'hey guys, this is the situation, let's unite together and make a difference.'"