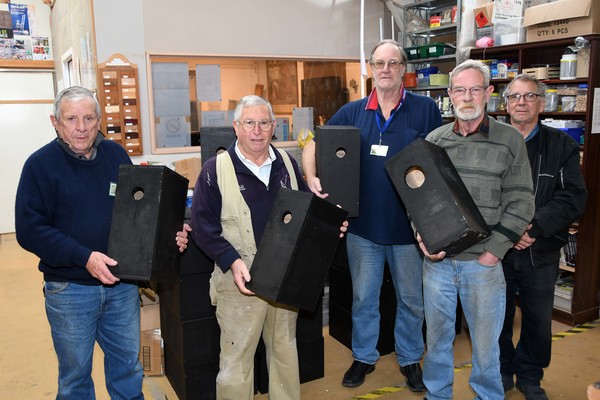 As the spread of Covid-19 forced the closure of Men's Sheds across Casey, the Australian Men's Shed Association (AMSA) has launched an online space to help 'Shedders' stay connected.
The goal of The AMSA Shed Online is to enable people to stay connected in the same way they do at a shed – over a cuppa and a laugh.
"Men's Sheds are an effective initiative because they connect people who would otherwise be socially isolated on a daily basis," AMSA Executive Officer David Helmers said.
"Australians are becoming more and more physically isolated amidst the current coronavirus emergency – right now we need to find ways to maintain our social connections," he said.
Berwick's Akoonah Park Men's Shed, which has about 160 members, shut its doors about three weeks ago after all non-essential activities were forced to close across the state to combat the spread of coronavirus.
However, the shed was doing all it could to support its more vulnerable members during the pandemic.
Shed member Ken O'Keefe said they had got together a "band of fellows" from the shed who would be on call to help "any member in strive or in need of assistance".
"The average would be somewhere in the order of about 72. There's a fair bit of concern … that's a susceptible group," he said.
The original online shed platform 'The Shed Online' was developed as a collaboration between AMSA and Beyond Blue in 2012. The platform attracted huge participation but was closed down due to lack of funding.
"We have used the original online shed platform as an inspiration to create a simple online space for Australian men to stay connected – as they would in a shed – at a time when community connection is increasingly difficult, but still vitally important to our health and wellbeing," Mr Helmers said.

"We hope to create a global social community where men can talk and share their experiences."