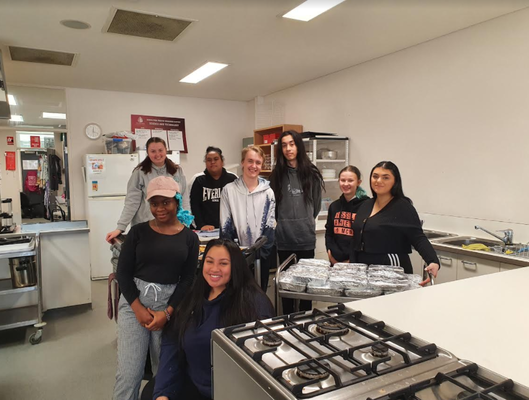 By Brendan Rees
Connie Vandervoort is excited that students will gradually return to class but said big adjustments would need to be made.
"The biggest will be staggering the break times and times students arrive to school and leave at the end of the day for social distancing," the principal of Narre Warren North Primary School said.
State Government school students will begin a phased return to classrooms before the end of May, following advice from Victoria's Chief Health Officer that it is safe for the community to do so.
Years 11 and 12 students will join those in prep, 1 and 2 in returning to school on 26 May. Years 3 to 10 will continue to learn remotely until Tuesday 9 June.
Ms Vandervoort is one of thousands of principals around the state preparing to implement a staggered drop-off system to reduce the number of adults congregating outside the school at any one time.
This includes staggered recess and lunch time breaks to manage the number of students mixing across year levels. Schools will also implement social distancing measures for all adults.
"Parents will initially be asked to not come into the school grounds. We are staggering the drop off and pick up times so that social distancing can occur," Ms Vandervoort said.
The school's small staff room would also be impacted, Ms Vandervoort said, with times also to be staggered for staff to access the kitchen.
Cranbourne Secondary College assistant principal of Years 9-10 George Massouris said most students were looking forward to returning to a "traditional school life"."The work to ensure the safety and health of everyone in the school will be a significant challenge," he said. "The student program has undergone some changes but I believe we are in good shape to return to our normal program".
Mr Massouris, who has worked in the education sector for 34 years, said it was a "bit hard to change" as a result of the pandemic restrictions but supported the measures of the State Government, which he described as "highly effective".
"We have had to adjust many of the external programs, excursions and extra-curricular activities. Our student leaders have been busy devising alternative activities throughout the term," he said.
"The return signals some anxiety in some people but we have been really good at informing our community ahead of time and they have been very supportive of the school throughout."
Hampton Park Secondary College principal Wayne Haworth said the school was looking forward to the "new normal".
But he said remote learning had "empowered" students "to take control of their learning; to be more responsible" as well as building their independence which had been a "really good thing".
"I think this experience has changed education moving forward – the way that technology is being used and facilitated and just the way teachers are obviously being flexible and adapting to this situation."
He said the school would adhere to strict social distancing measures with assemblies conducted "differently" and staff meetings held digitally.
Chris Black, principal of St Peter's College, which has campuses in Clyde North and Cranbourne, said students had embraced returning to school after citing a number of challenges with learning from home including social isolation, concentration, motivation and staring a screen for prolonged hours.
"We felt for our senior students in particular so a staggered start I think makes sense from our perspective," he said. "Just getting back some normality back in their schooling is what they're after."
Brendon Quintal is keen to return to school. The Year 12 St Peter's College student said the "distractions and hurdles" of remote learning was "something to get used to" but overall said it had been a "good experience".
Australian Education Union Victorian branch president Meredith Peace welcomed the staggered return, saying: "We know this has been a challenging time for everyone involved and we'd prefer schools be operating as normal, but our first priority throughout the pandemic has been the health and wellbeing of school staff and students."
Meanwhile, all Victorian school staff will be prioritised for voluntary coronavirus testing for a two-week period from both mobile and fixed testing sites, starting 12 May. This will enable school staff to seek testing during the preparation period before the return to on-site schooling.