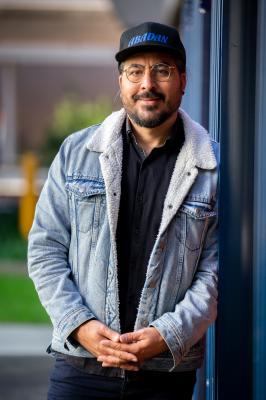 By Danielle Kutchel
A course provided under the State Government's Free TAFE program has helped a Berwick man inch closer to achieving his career goals.
After initially studying to improve his English, Mohsen Salehi commenced his certificate four in Mental Health and Alcohol and Other Drugs at Chisholm in 2019.
Keen to support those in who are struggling with their mental health, Mohsen said the course was perfectly suited to his interests and ambitions.
"I want to make this world a better place; this course provides me with the chance to do that," he explained, adding that mental health had always interested him.
"When I got to TAFE I had to work out how much it would cost me, then they said they had the free program and I thought it was a good opportunity. I said, 'why not!'"
He said without the free TAFE program, he may have struggled to find the money to pursue his ambition.
He's now looking at pathways into a Diploma of Mental Health or a bachelor's degree in a similar field, with dreams of being a social worker or psychologist in future.
"I'm looking forward to getting a job with adults or youth," he said.
"I could do services for refugees and asylum seekers who speak different languages and face barriers.
"I can speak English and Farsi, so I have more opportunities to help build Australia."
In June, new data revealed that students had flocked to Chisholm to commence courses under the State Government's Free TAFE program.
The organisation recorded a 196 per cent increase in commencements compared with the same courses at the end of 2018.
It's anticipated that the program could also help as the state recovers from Covid-19 as people seek to retrain or upskill, with Narre Warren South MP Gary Mass commenting at the time: "As we respond and recover from the coronavirus crisis here in Narre Warren South, Free TAFE at Chisholm will provide the next wave of essential workers for our local industry."