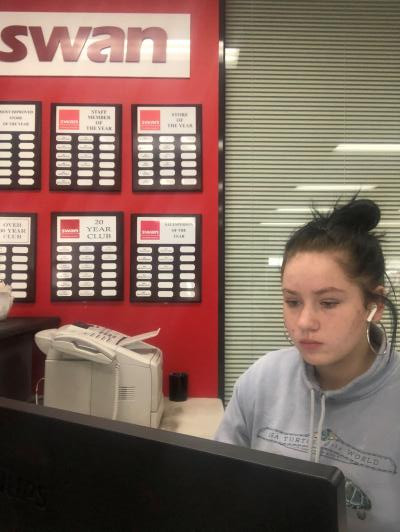 Casey businesses have employed more than half of school-aged trainees and apprentices in the south-east who are participating in the State Government's Head Start Program.
The program connects Victorian school-aged trainees and apprentices with local businesses to undertake paid training during their secondary education.
The Victorian Department of Education-run program also helps students build networks within the business community and gets them on-the-job training to develop valuable skills and experience, while they are completing their VCE or VCAL.
Casey Council chair of administrators Noelene Duff said she was pleased to see the program was thriving and encouraging businesses and interested students to get involved.
"The Head Start program has been so beneficial in not only supporting local businesses to grow, but also ensuring our young people have the opportunities that help prepare them for future employment," Ms Duff said.
"It's fantastic to hear such positive feedback from the program participants, and despite the challenging and complex environment that has been created by Covid-19, many businesses have still been able to offer opportunities for local students."
Family owned business Swan Plumbing Supplies in Narre Warren, engaged with the Head Start Program and has seen many positive outcomes with trainees undertaking Certificate III in Business.
"We love the enthusiasm and passion the Head Start trainees bring to their work here at Swan Plumbing Supplies," Guy Stewart said, managing director of Swan Plumbing and Supplies.
"Their youth brings new ideas and perspectives, meaning both them and the workplaces they attend learn and are bettered by the initiative. It's certainly been beneficial to us and a privilege for us to be part of."
Having been in operation for just over a year, the Head Start program is designed in consultation with industry and the Victorian Skills Commissioner, to ensure that training under Head Start is high-quality and in areas of industry demand.
For more information visit the Victorian Department of Education's website or email head.start.outerSE@education.vic.gov.au or phone on 0488 112 251.