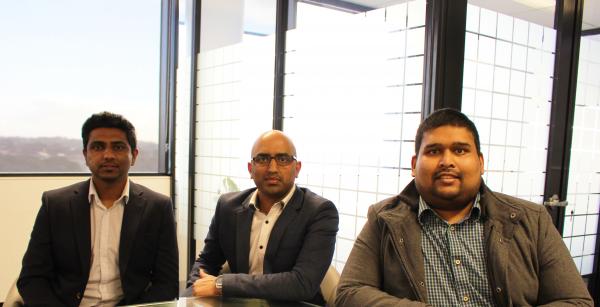 Bringing together more than 20 years of combined experience in accounting and taxation services, SPS Business Consultants offers various accounting, taxation and bookkeeping services for businesses across many industries.
The team of CPAs, registered tax agents and qualified accountants at SPS provides highly qualified accounting and tax advice with an emphasis on integrity, professionalism and trust with clients.
Over the years, SPS has steadily built and grown its accounting practice and expanded to key markets. Assistance is available in the following areas but is certainly not limited to:
• Preparation of Financial Reports
• Analysing Business Structures
• Tax Effective Strategies
• Budgets and Cashflow Projections
• ATO Liaison
• GST Advice
• BAS Statement Preparation
• Bookkeeping Services
• Business Structure
• Superannuation Advice
• Workcover
• PAYG Requirements
• Fringe Benefits Tax (FBT)
SPS realises that most business owners don't really understand how their businesses have been set up, or whether their business has been organised to give them the best tax benefits, or whether their family's assets are protected from business risks.
That's why the first thing SPS will perform is a review of your existing structures to ensure their tax and asset protection efficiency. Once the correct structures are in place, SPS will set about making it easier for you to stay on top of your business and record keeping by helping you implement appropriate accounting system such as Xero, MYOB or QuickBooks.
SPS offers fixed price bookkeeping and accounting solutions for your business. You can have the peace of mind by knowing that there are no hidden costs. All their proposals are tailored towards your own business.
Even if you have never done bookkeeping before, SPS will go through all the past data and get you up and running. They can untangle many years' worth of bookkeeping to get you back on track. No job is too big for SPS!
Don't worry about dealing with the tax office. Never be late with your tax return lodgements ever again. SPS will not only minimize tax for you, but do everything related to handling them, on your behalf, while streamlining accounting and bookkeeping services to help you keep all your work on track.
SPS Business Consultants has helping small and medium business all over Melbourne for over five years. Director and principal accountant Sasi has a wealth of experience from diverse industry sectors, helping small to medium businesses to achieve their business goals. He is a Xero Certified Advisor and has an excellent reputation in providing proven taxation and accounting services to a wide range of clients for over 13 years.
Prior to forming SPS Business Consultants, he worked as senior tax manager for seven years handling the various client portfolios where he focused on financial reporting, budget analysis, ATO compliance, and cash flow forecasting.
SPS has more than 300 happy customers spread across a variety of industries and with business sizes ranging from $30,000 a year to $10,000,000 a year.
If your business could benefit from their expert advice, contact SPS Business Consultants on 9904 9261 or visit www.spsconsultants.com.au