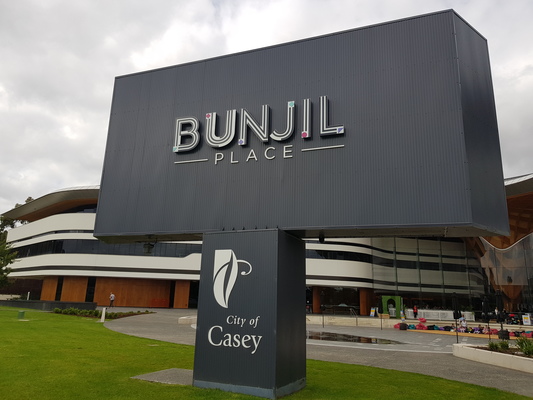 By Brendan Rees
Casey Council has resolved to continue a freeze on interest with outstanding rates but the state's peak ratepayer group says it doesn't go far enough.
It comes as ratepayers owe $25.4m to council – up 32 per cent in the 12 months to June, largely due to the financial stress on residents and businesses as a result of the pandemic.
At their 15 September meeting, Casey Council administrators resolved to continue a freeze on interest of outstanding rates until 31 December 2020 as well as not to pursue legal action on outstanding rates until March 2021.
Casey Council administrator Noelene Duff said the decision recognised the impact of the coronavirus pandemic on the Casey community, and council was "welcoming" and "very willing to make arrangements with people that are experiencing hardship and to which the (hardship) policy applies".
"Council understands that that hardship is real, significant and a challenge to many households," Ms Duff said at the livestream meeting.
"Council has put in place a number of different services and programs to assist the community and to assist business", she said, adding council had also engaged with many residents to discuss the establishment of hardship arrangements for both the 2019-20 period and the 2021 rate period.
However, Ratepayers Victoria Dean Hurlston said Casey Council's latest rates relief measure was not enough, and that all councils should be offering people a rates break immediately in light of the pandemic.
"You can't even get a $200 waiver if you're in trouble," he said, citing the Local Government Act which states councils may defer or waive "in whole or in part the payment by a person of any rate or charge".
"The ombudsman is investigating why not one council has given any one a waiver in 10 years," he said. "We find that disgusting.
"Council can pass a motion to do a freeze but a freeze doesn't do anything if you can't pay."
Mr Hurlston acknowledged it wouldn't be fair if every community member was given a waiver but "you've got to get those who are worse off and can prove that they're in hardship" and in need of "some kind of compassion".
"It's just more of the same of the self-entitled attitude that council have: It's our money, we don't care what your circumstances are; we're entitled to it," he said. "Well, every other business has had, you know, cut its costs and been careful and doesn't have … an entitlement."
In August, council introduced $510,000 package called Back in Business 2020 to provide grants to local businesses and continued to provide flexibility to affected ratepayers where possible.
Council maintains that ratepayers who are unable to make payments by the due dates are encouraged to contact their customer service "as soon as possible to help to make arrangements and discuss potential relief options".