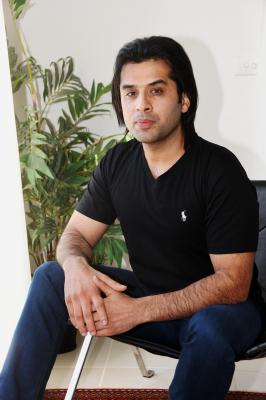 By Brendan Rees
Two hardworking Casey volunteers have been recognised for their long-time community work, particularly during the Covid-19 pandemic.
Narre Warren South MP Gary Maas was pleased to announce Kelly Warren and Bassir Qadiri as the recipients of his inaugural 'Local Heroes' Awards campaign.
The award, which was announced on on 2 October, recognises and celebrates individuals who have gone to great efforts through their own work or that of their organisation to support the Narre Warren South community – especially during these difficult times of a pandemic.
Ms Warren, who runs Bk2Basics, a charity community food pantry which supports people in the City of Casey who are experiencing homelessness or financial difficulties, was honoured by the award, which she said came unexpectedly.
"It was a shock … bit overwhelmed really," she said. "I just like to keep low but very honoured."
Alongside her dedicated volunteers, she assists over 150 people a day who seek basic food needs from Bk 2 Basics. Last week alone they prepared 2201 home-cooked meals.
"Every single week it gets busier; it's getting worse. People are really feeling the pinch now," she said.
Meanwhile, Bassir Qadiri's tireless work with the Bakhtar Cultural Association has provided much-needed support to the local Afghan community while promoting multiculturalism, harmony and gender equality.
Mr Qadiri, who was named Casey Citizen of the Year 2020, has been supporting locals with food vouchers, providing free interpreting, establishing an online library, book delivery services, holding online poetry and music events – as well as organising a virtual Afghan Independence Day in partnership with the Afghanistan Embassy in Canberra.
His work in community advocacy has changed the lives of many, including Afghan women affected by family violence and those who are isolated due to cultural and language barriers.
Mr Maas said Ms Warren and Mr Qadiri were truly local heroes whose work was worthy of recognition and celebration as they both make an invaluable contribution to our community.
Prizes of $500, certificates and public awareness promotion will be provided to the organisations of both recipients.
Mr Maas also congratulated and thanked all those volunteering and providing support to their groups and to the wider community, saying it was hard to announce only two winners.
"This year has been difficult for everybody. The Narre Warren South community's support for one another has been amazing," he said.
"I am grateful to all those volunteers, non-government organisations, charities, healthcare workers, essential services and people simply supporting their neighbours, friends and family as we face the challenges of Covid-19. Thank you all for your service to our community."