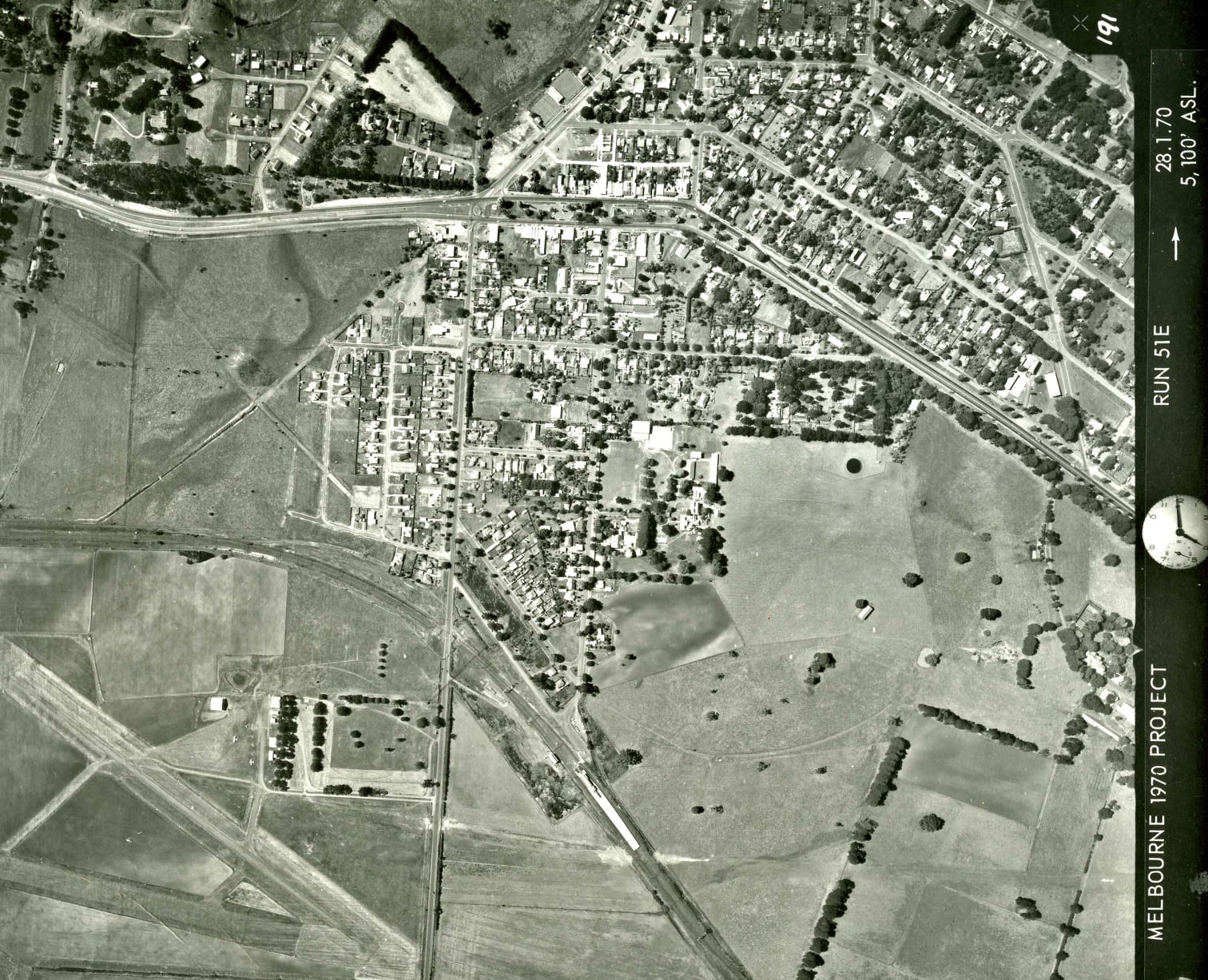 Berwick 50 years ago was a quaint rural village bordered by farmland, with the railway line barely skirting its southern edge.
Snap forward to 2020, and the scene is vastly different.
Farmland has been swallowed up by densely packed housing, the rail line now cuts through urban estates, and the town's quarry site and airfield have disappeared.
Oh, and there's that freeway – and a university campus.
In 1970, the population of Berwick is estimated at fewer than 10,000. At the 2016 census, 48,183 residents were recorded, with an estimated 53,000 calling Berwick home today.
Take a look at the differences using the photo slider below, using images from Casey Cardinia library's aerial photo collection and Google maps.