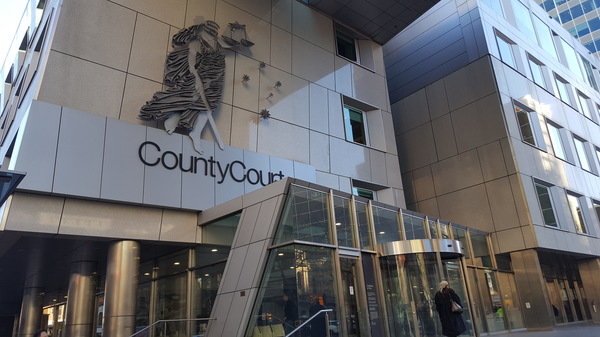 By Mitchell Clarke
A Clyde North drug dealer, who was "fiercely addicted" to meth, has been jailed, after a police raid located drugs, weapons and cash stashed throughout a house, including in a bird aviary.
Ryan Campbell, 30, was sentenced in the County Court on Wednesday 2 December, after pleading guilty to five charges, including trafficking a commercial quantity of methamphetamine.
He was also charged with trafficking a drug of dependence, cultivating a narcotic plant and possessing a drug of dependence.
The court heard police executed a search warrant at a property in the early hours of 7 February 2020.
Police seized a range of drugs including seven zip lock bags of meth, a bag of cocaine, 10 bottles of Butanediol, as well as two knuckle dusters, a taser and knives.
More than $2000, believed to be the proceeds of crime, was also found in the study, court documents state.
CCTV captured the moment Campbell's co-accused ran to a bird aviary to hide three bags of meth, portable scales and $295 in cash.
The court heard Campbell has a relevant prior history, and was caught trafficking meth in 2015 and 2018.
In sentencing Judge Fiona Todd said Campbell's rehabilitation would depend entirely on his capacity to grapple with addiction.
She added that his offending appeared to have been motivated by his addiction and Campbell had "no desire" to accumulate wealth.
But the court heard Campbell had the "unwavering support" of his family.
Judge Todd sentenced Campbell to four years and one month in prison with a non-parole period of two years and four months.
Campbell has already served 299 days in pre-sentence detention.