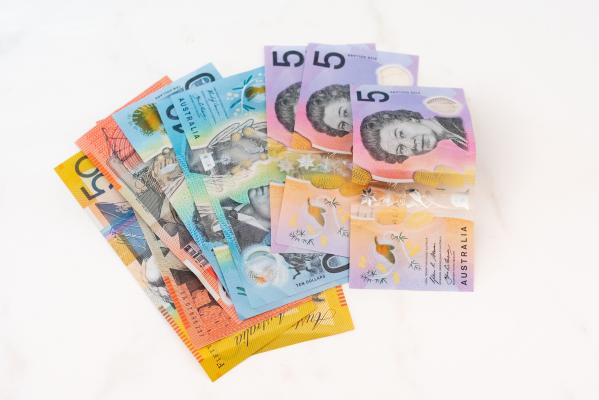 By Gabriella Payne
With coronavirus supplements set to end next month, the federal government announced a permanent increase to the JobSeeker payment on Tuesday morning, which will see unemployed Australians receive a rise of $50 per fortnight – a decision that has left many advocates outraged, stating this would "barely" make a difference.
The permanent increase, announced on the morning of Tuesday 23 February, means that people receiving the JobSeeker payment will receive an extra $25 a week, an equivalent of approximately $3.50 per day, an amount which many charities have condemned.
Claire Victory, the National President of the St Vincent de Paul Society in Australia said that the organisation were "dumbfounded" by the government's failure to provide unemployed people with enough support to get them by.
"Twenty-five dollars a week is an inadequate response to the poverty experienced by the people forced to survive on unemployment benefits. It's an affront to human dignity," Ms Victory said.
"Twenty-five dollars a day would have been closer to the mark and would have brought income support in line with other pensions.
The rhetoric that the best form of income support is a job is unpalatable, especially when there remain nine applicants looking for a job or increased hours for every job advertised," she said.
Ms Victory said that while organisations like Vinnies were there to help people who were finding it hard to "make ends meet", it was "very poor policy" for the government to leave unemployed Australians without enough money to get by when they needed it the most.
People currently getting the JobSeeker benefit are receiving $715 per fortnight, but with the Covid supplement set to stop in March, that amount will drop down to $615.70 a fortnight.
The Federal Member of La Trobe, Jason Wood MP, said in a statement that this recent JobSeeker increase is a step in the right direction and would help provide more support to many job seeking Australians, as it is the "biggest year on year increase" to the rate since 1986.
"During the pandemic we have stood side-by-side with all Australians and these new permanent arrangements continue to make good on that commitment to supporting Australians as they look for work," Mr Wood said.
"The Liberal Morrison Government is enhancing our social security safety net by increasing support for unemployed Australians while strengthening their obligations to search for work."
"This is the single biggest year on year increase to the rate of unemployment benefits since 1986, increasing the rate by 9.7 per cent between 1 April 2020 and 1 April 2021," he said.
Lieutenant Colonel Lyn Edge from the Salvation Army held similar views to Ms Victory, stating that the organisation had been left disappointed by the announcement.
Lieutenant Colonel Lyn Edge from the Salvation Army held similar views to Ms Victory, stating that the organisation had been left disappointed by the announcement.
"We had some hope when the Treasurer said that he wanted people to be able to live with dignity but frankly, $25 a week will not achieve that," Lt Col Edge said.
"Obviously, any increase at all is a step in the right direction, but this announcement still leaves us in a situation where Australians are trapped in poverty."
Star News also reached out to local unemployment services including WISE Employment and APM, but both organisations declined to comment.
Other potential welfare reforms are being discussed by the federal government and advocates will continue the fight for a larger increase to the benefit over the coming weeks.