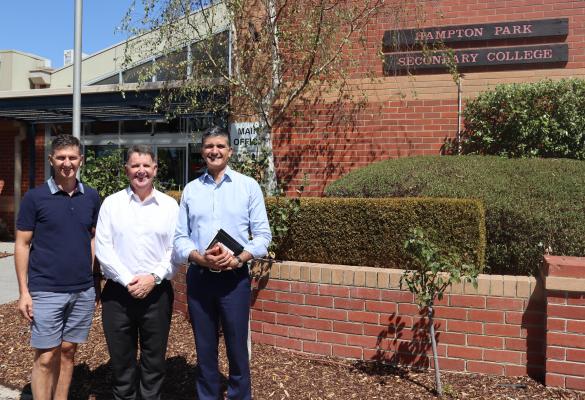 Upgraded facilities at Hampton Park Secondary College are a step closer to construction with the appointment of the builders to undertake the project.
Narre Warren South MP Gary Maas announced that McColl Smith Projects Pty Ltd has been appointed to construct the school's $3.9 million upgrade.
The upgrade will redevelop the existing T-Block into a STEAM/FabLab facility, helping to a create 21st century facility which focuses on skill building and innovation within the classroom.
The package of works will also include new student toilet facilities.
It's all part of Stage 2 of the school's upgrade masterplan and was funded as part of the State Government's 2019/20 Budget. A total of $14.68 million has been committed to Hampton Park Secondary College to deliver its masterplan.
"I'm thrilled to announce that Stage 2 of Hampton Park Secondary College's master plan is another step closer with the appointment of builders McColl Smith Projects," Mr Maas said.
"Upgrading Hampton Park Secondary College will benefit their students, teachers and school community with up-to-date facilities providing the best opportunity for the best education."