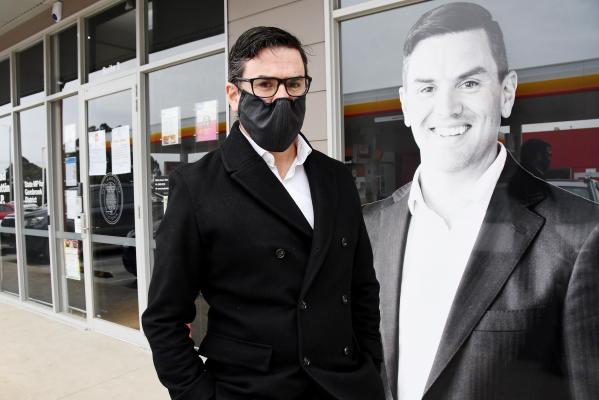 By Shelby Brooks
The State seat of Gembrook will be abolished and split into two new electorate districts, Berwick and Pakenham, if proposed changes by the Victorian Electoral Boundaries Commission (EBC) are approved.
The proposed Berwick seat would encompass Beaconsfield Upper, Harkaway, Guys Hill, Berwick, Beaconsfield and Clyde North.
Current Gembrook MP Brad Battin said the growth in the area in recent years had left MPs across the south-east metropolitan region struggling.
"It would appear, no more Gembrook!" he told Star News on Wednesday 30 June.
"First of all, it's good for the area because it does give us more representation which I think is a good thing with the growth we've had.
"I know, I and other MPs, have a challenge with so many constituents. It becomes more difficult to represent them fairly so I think that is a positive for the area."
The northern end of the current Gembrook electorate is being absorbed by the Monbulk seat and Officer and Pakenham townships will be represented by the new Pakenham seat.
"These are proposed draft boundaries, so they can change, but they don't usually change much- this is roughly were it will end up," Mr Battin said.
"I don't think anyone predicted it to go as south into Clyde North but that's where it is and that's fine, and I don't think anyone predicted Officer to come out of it either."
Mr Battin said he would be sticking to his Berwick roots in next year's election.
"For me personally, it's a challenge because they're abolishing my seat but I'm born and bred and lived in Berwick all my life so I would want to run for the Berwick seat. I'll go through the formal party processes and give them that respect to make that decision but I will be putting my hand up for Berwick," he said.
The proposed boundaries can be downloaded from the EBC website, ebc.vic.gov.au. Written submissions can also be lodged via the website.
The EBC will take account of suggestions and objections, and prepare final boundaries by late October 2021. These boundaries will take effect at the 2022 State election.