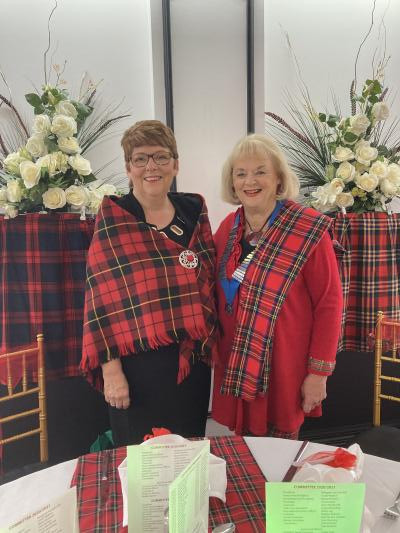 By Danielle Kutchel
The incoming president of Narre Warren's Inner Wheel Club is looking forward to a year of promoting friendship and service to the community.
Linda Wallace, who has just taken over from outgoing president Marg Sansom AM, said she already has a number of plans for her term at the helm.
She'll be leading a group of 44 women in charitable activities and social outings over the next year.
Having been a member of Inner Wheel Narre Warren for about seven years now, Ms Wallace said she knows the value of the friendships that the volunteers make with one another.
"Our key role is friendship – it's key to maintain friendship and support one another during difficult times," she explained.
Over the pandemic, members have kept in touch with each other over Zoom, Facebook and over the phone, ensuring no one gets left behind.
Currently, the group holds monthly night-time meetings – in person when Covid permits – but Ms Wallace said she plans to propose to the committee to hold extraordinary meetings throughout the year during the day, to open the club up to those who are unable to attend at night.
Another passion of Ms Wallace's is supporting young girls studying STEM.
She's in talks with a local school to explore ways to encourage more girls to pursue their STEM dreams in higher education.
This would fit with the international Inner Wheel theme for the coming year, which is 'strong women, stronger world'.
"Supporting women in STEM is important because it has always been a male-dominated area," Ms Wallace explained.
"We need more young women pursuing their dreams."
Ms Wallace said she will also be focusing on increasing the club's membership, especially amongst younger women.
She said joining Inner Wheel is a great opportunity to make lifelong friendships with like-minded women and said the club opened up "a whole new world" for her.
The former nurse said she is committed to giving back to the community, and Inner Wheel provides her with an opportunity to do so in her own time.
She encouraged anyone interested in joining Inner Wheel to think about what they can contribute to their community, and said members were able to commit as much of their time as they could spare.
"We're grateful for every little bit of help," she said.
To find out more or join Inner Wheel Narre Warren, email lwal9951@bigpond.net.au