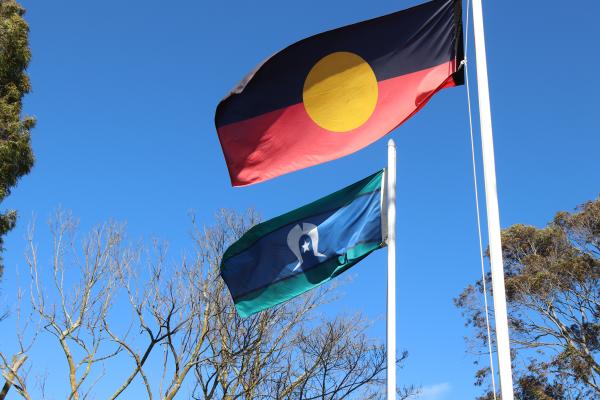 By Danielle Kutchel
Berwick College has been named as a finalist in the Victorian Education Excellence Awards for the sixth year in a row.
The school is a finalist in three categories: Outstanding Koorie Education, Outstanding Education Support Team and Outstanding Business Manager for Juan Hompart.
Now in its twentieth year, the awards are the premier employee recognition program for staff in Victorian government schools.
The awards recognise and celebrate the achievements of staff who improve schools and support children and young people to develop the skills and learning outcomes to succeed in life.
Mr Hompart has been recognised for his in-depth knowledge, his support for staff and students and his commitment to sustained improvement and opportunity.
Berwick College's Learning Support Officers were recognised in the Outstanding Education Support Team category for their "individualised and holistic" approach to ensuring all students can succeed.
The Koorie Education Team has worked hard to embed First Nations' inclusion into the school's framework and has built strong links with the local Indigenous community to help do so.
"We're not just promoting culture, but rather engaging and making sure students have the best possible outcomes and future outcomes," explained Michelle Lewis, a member of the Koorie Education Team.
Berwick College also works with families to create a sense of community for its First Nations students.
The school has previously won the category in 2018 and was also a finalist in 2017.
"It validates the work the whole school is doing," Ms Lewis said.
All finalists are in the running to win professional development grants of up to $25,000 to support their work in schools.
Ms Lewis said while winning would be an honour, it would not change the drive of the team.
If the school does win, she said the professional development grant would be put to good use in continuing to expand the school's Koorie program.
"To win means you can embed it more deeply in the school," she said.
"We're not experts; we're learners in the space as well."
The winners of the Victorian Education Excellence Awards will be announced in a live-streamed online award presentation ceremony on Friday 22 October.
For more information about the Victorian Education Excellence Awards and a full list of finalists visit www.education.vic.gov.au/veea.