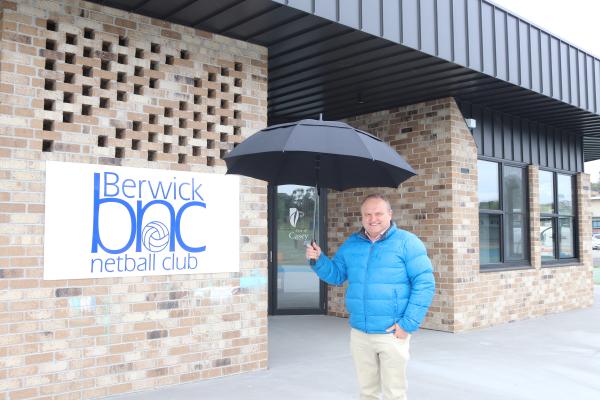 Upgraded facilities at Berwick Football Netball Club are officially ready for use.
Federal Member for La Trobe, Jason Wood, secured funding from the Federal Government's Community Development Grants program for $1.5m in upgrades at Edwin Flack Reserve.
The upgrades include new changing rooms with showers, an electronic scoreboard, undercover viewing area, floodlights for night matches and a new family playground.
In a statement, Mr Wood said the upgrades would encourage individuals and families to take up competitive sport.
He said the works also provided job security by allowing construction and trade workers to operate during the pandemic.
"It is great to see this $1.5 million upgrade of the Berwick Football and Netball clubs at the Edwin Flack Reserve, which will ultimately benefit sporting groups including football and netball clubs, as well as local families," Mr Wood said.
"I'm especially proud that this upgrade will promote membership in sport, especially for female participants, by providing access to valuable sporting amenities they deserve.
"Increasing female participation in sport is one of my proudest achievements as a Member of Parliament.
"I personally thank Peter Hughes and president Glen Gambetta of the Football Club, and Steve Santamaria from the Netball Club for their tireless work in securing the necessary funding."