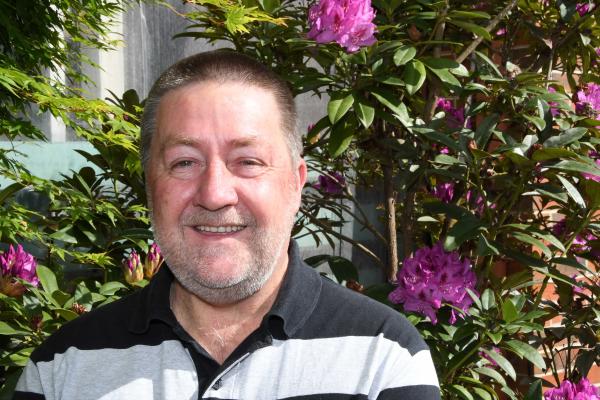 By Danielle Kutchel
A Narre Warren North resident has been recognised for his 50-year journey with diabetes.
Gary White was just four years old when first diagnosed with type 1 diabetes.
While thirst is his oldest memory, he also recalls his mother injecting an orange at the Alfred Hospital to practice injections.
"It would've affected my parents enormously, but as far as me growing up, it was really just trying to keep my sugars mainly from getting too low," he recalled.
He's a recipient of the Kellion Victory Medal from Diabetes Victoria, which acknowledges people who have lived with diabetes for 50 years or more.
Receiving a Kellion Victory Medal is a high achievement, especially in the 2021, when Diabetes Victoria is celebrating 100 years since the medical discovery of insulin.
Prior to its discovery, type 1 diabetes was essentially a death sentence; half of those who developed the condition died within two years, and more than 90 per cent died within five years.
Now, thanks to insulin therapy and many other advances in treatment, people with diabetes can live long and healthy lives.
Like many others living with the life-long condition, Mr White appreciates the advancements in diabetes treatment over the years.
He has progressed over the years from multiple daily injections to using an insulin pump, which he said is "much more convenient".
"I started pumping in 2010 after 45 years of injecting and it's the best move I ever made," he said.
He has maintained a positive outlook and an active lifestyle, assisted by his passion for football.
Playing as a teenager, he would eat two blocks of chocolate at each game to help him get through and balance his blood sugars.
He played a whopping 200 local games and has also umpired around 600 matches.
He said physical activity can be important for people with diabetes to maintain good health.
Mr White is also grateful for the vital role that cardiologists, ophthalmologists, educators and dietitians have played over his years of living with the disease, as well as the support of his mother Cathy and the love of his wife Lisa.
"She has helped me for the last 40 years and showed great understanding from the age of 16, which is incredible for such a young woman," he said.
"She has smoothed the waters of my type 1 voyage."
For those who have just been diagnosed or other young people who are learning to manage diabetes, he recommended persisting until the treatments and routines become natural.
"You never get it absolutely perfect; you're always trying to balance insulin with blood sugars.
"You can just get it to the point of being well-treated.
"Persistence is the key, and not getting annoyed with having the disease."