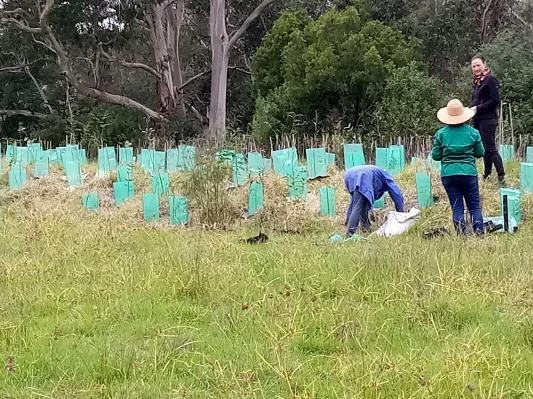 The Cardinia Catchment Landcare Inc. is looking forward to getting back into the community after Covid-19 lockdowns after recently receiving a $500 annual support grant to go towards its insurance costs when working on public and private land.
Support grants can be used for assistance with costs such as insurance, incorporation and operational needs, or meetings and events or newsletters, websites, and other communication.
The non profit group has about 30 members who volunteer their time to improve the natural environment in the Cardinia Shire.
Cardinia Catchment Landcare Inc. president Glenn Brooks-MacMillan said he was looking forward to planning more planting days next year.
"Covid-19 stopped our operations for a few months, so now it's about motivating our members when we ramp up again in late January and February," he said.
"We mostly work with land owners to plant trees and we cover the cost of plants and guards."
Cardinia Catchment Landcare Inc. also holds a number of community planting days throughout the year.
"Prior to the coronavirus, we would do have a dozen plantings a year at the end of winter, and going into spring we predominately work on weeds," Mr Brooks-MacMillan said.
The Victorian Government provides funding to support Landcare and environmental volunteering groups and networks for on-ground works, education, and capacity building projects to protect, enhance, and restore land.
Through the Victorian Landcare Grants, a total of $4.09 million has been provided for 206 project grants and 282 support grants across Victoria in 2021.
In the Port Phillip and Western Port region, $536,081 was provided for 21 project grants and 88 support grants.
For all Victorian recipients, visit environment.vic.gov.au/grants/victorian-landcare-grants