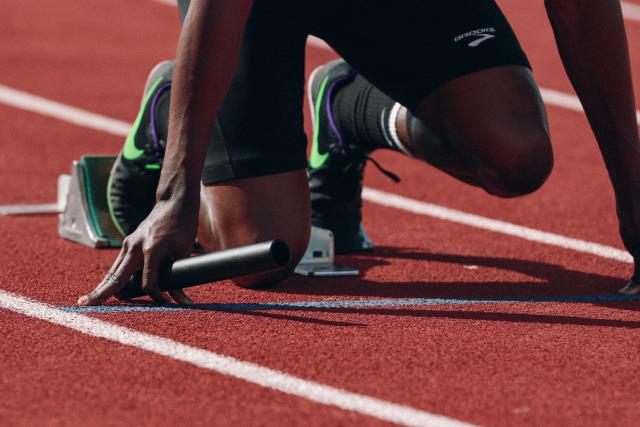 By Jonty Ralphsmith
Hampton Park Secondary College was successful in applying for the State Government funded Active Schools Grant, receiving $30 000 to go towards extra sporting programs and initiatives.
Principal Wayne Haworth was delighted that the school would receive the funding after a Covid-wreaked two years has limited physical activity.
"If you think of many sporting activities, it brings all the attributes we want as part of our school values – we want to work together and collaborate," Mr Haworth said.
"It's not only being physically active, it's being socially connected with your peers who you perhaps don't know, so you develop new friendships."
After finding out in early February of the funds, the school has not settled on how the money will be spent.
Mr Haworth is instead keen to hear ideas from the student body about what they think will be most beneficial.
"We haven't got specifics because we empower our students to be decision makers with us," he said.
"We're great believers that education should be done with students, not to them, so we will sit down with our student leaders and say 'we have been given these grants, what suggestions do you have?'
"We want our students to have an active and authentic voice."
Mr Haworth floated the swimming program as an idea for the culturally diverse school.
"We've got many non-swimmers. It is people from communities like ours that are over represented in drownings," he said.
About 36 per cent of those who have drowned in the last decade have been from culturally and linguistically diverse backgrounds according to a 2019/2020 Lifesaving Victoria drowning report.
"Many of our families are from countries that don't have opportunities to swim so we want to build their confidence around swimming and water so we want to remove any associated costs that could be a limiting factor," Mr Haworth said.
As well as publicly acknowledging Hampton Park Secondary College's successful application, Member for Narre Warren South Gary Maas also announced the launch of the Get Your Move On campaign in Narre Warren South on Tuesday 15 February.
"Hampton Park Secondary College's Active Schools Grant will provide extra sporting programs and initiatives for their students such as the installation of a Gaga ball pit. This is a great way of keeping our children active especially as they return to face-to-face learning and outdoor activities with their friends and sport teams," Mr Maas said.
"The Active Schools program encourages schools to deliver active classrooms, organised sport, and recreation in various ways for the best outcomes for our students in the Education State."
The grant is part of the broader $24.2 million Active Schools initiative ensuring all Victorians aged 5 to 18 years old have the skills, confidence and motivation to live a happy and healthy life by boosting their physical movement each day outside of school.
Active Schools supports schools to take a holistic approach to physical activity, recognising there is no single solution to shifting inactivity, and encourages kids to be active through quality physical education, quality school sport, active classrooms, active travel, active recreation and a supportive school environment.
Hampton Park Secondary College is among the 96 Victorian schools to receive $30,000 through the latest round of Active Schools Grants that assist schools with the purchase of sports equipment, upskilling of physical education teachers and engagement with local organisations and clubs to deliver sporting programs.
The grants can also be used to make classrooms more active, encourage greater active travel to and from school through bicycle education programs, upgrade playgrounds to support greater physical activity, and provide opportunities for more recreation activities such as dance, Pilates or skateboarding.
Get Your Move On encourages kids to engage in 15 minutes of physical activity four times a day, through activities they enjoy – like walking their dog, riding to school, or kicking a football with friends.
For more information on the Get Your Move On campaign, visit: education.vic.gov.au/about/programs/Pages/Get-Your-Move-On.aspx