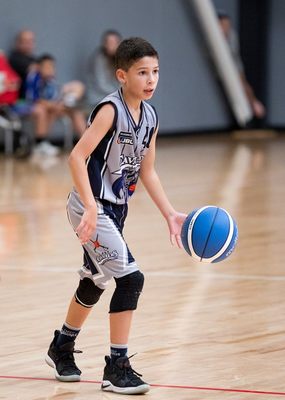 By Hayley Wildes
As the saying goes; the proof is in the pudding.
After making substantial changes to the junior development programs at Casey Basketball Association last year, there is no doubt that the results are showing and the hard work is paying off.
There are more Casey junior athletes than ever playing high-level representative basketball, making state teams, attending major Basketball Victoria events and simply getting better.
"The biggest thing for us is that we've gone through massive change at Casey with our systems of play and our style of play," Casey Basketball development manager, Darren Best said.
"Having that updated curriculum and having worked in the state and national pathway myself, a lot of the things that we now do at practice are very similar to the things that are being done in Basketball Victoria pathways."
Recently, 14 Casey juniors – an association record – were selected to take part in the Basketball Victoria Showcase; the first step of talent identification for Basketball Victoria. Only 80 boys and 80 girls are selected to participate in the tournament.
Casey's Elisa Brown, Dynahia Masters, Tiearra Meredith, Kendra Rivet, Maddison Rogers, Sophie Toth and Bindi Wood will take place in the girl's showcase, while Jack Byrne, Aiden Collinson, Nickolas Davies, Caplen Dexter, Marcus Donaldson, John Efunkanbi and Parker Rivet were selected to the boy's showcase.
Those athletes are continually practicing hard at Casey Stadium and the development programs are helping them take the next step.
"Those kids are practicing three or four times a week through our programs, let alone what they're doing outside," he said.
"We have a program called Cavs Advantage which is open to all of our representative kids – it's another quality practice and we have five coaches that come to those practices and have a really good coach-to-athlete ratio."
With so many juniors seeing improvement in themselves, the vibe around the association is terrific and the hard workers are being rewarded.
"There's definitely a good feel around the stadium, particularly on competition night with everyone pretty pumped to play," he said.
"I think what it has done is made sure that the kids who are really committed have that pathway now.
"We're definitely on the rise as an association – all of the property development around us is only going to keep us growing, so our job is to continue to evolve and come up with ways to facilitate basketball for everyone in our area."
Having dedicated and experienced coaches has been one of the most important aspects of Casey's rise and Best explains the programs in place for the association's coaches to continue to develop their skills.
"There's been a fair bit of coach education going on," he said.
"We have several coach development opportunities throughout the year; we have coaching clinics, we bring guest coaches in and we also run coaching accreditation at the association."
With just under 7000 registered members, three quarters of which are juniors that make up close to 700 junior domestic teams and 44 representative teams, Casey Basketball Association is providing a platform for locals to achieve their basketball dreams.
"Big things are on the horizon for Casey and it's just going from strength to strength," he said.
"We're really happy with how it's going, but definitely not satisfied."