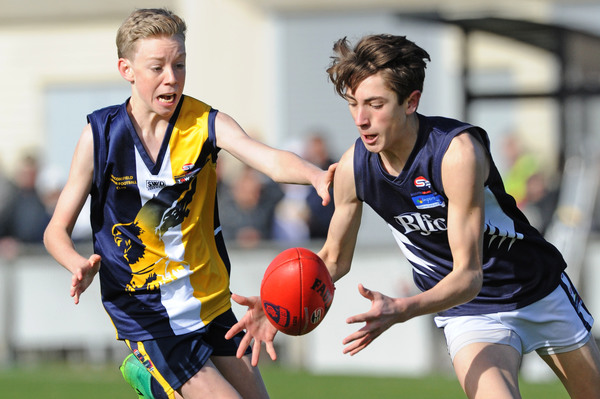 By Nick Creely
AFL South East (AFLSE) has announced the decision to cancel all of its junior football competitions across the region in 2020, joining fellow metropolitan leagues in making a joint call.
AFLSE was left with no alternative but to cancel football across the Frankston and Districts Junior Football League (FDJFL), South East Juniors (SEJ) and AFL South East Top-Age (AFLSETA) after the State Government announcement from Premier Daniel Andrews that metropolitan Melbourne would return to a Stage 3 lockdown from last Wednesday, 8 July.
All community sport is banned for the duration of the lockdown (at least six weeks) – effectively ending all forms of competition and training until Wednesday, 19 August at the earliest.
Given the statement from the Premier, and the current Covid-19 outbreak across Victoria, AFLSE decided that the current environment isn't conducive to hosting safe and meaningful competitions this year.
Joining fellow metropolitan leagues – the Northern Football Netball League, Eastern Football Netball League, Essendon District Football League and Western Region Football League – AFL South East issued a joint-statement explaining the reasons behind the decision.
"The common view was shared that cancelling all competitions for the 2020 season was the only viable decision in the best interest of all clubs, participants, and the wider community," the statement read.
"All leagues and their member clubs have a clear obligation to prioritise the health and safety of all participants and their families during the Covid-19 pandemic, as well as a duty to minimise the burden on all club volunteers during this unprecedented time.
"The leagues are committed to working closely with their member clubs, AFL Victoria and Netball Victoria to manage the associated issues related to the cancellation of all 2020 competitions and working towards a return to play next season.
"We wish to take this opportunity to thank all clubs, players, parents, volunteers, officials, umpires and league partners for their patience, support and understanding throughout these challenging times.
"Please stay safe and we urge all associated with our respective communities to heed the advice and regulations in place by order of the State Government."
AFL Victoria's head of south east Victoria, Richard Black, said the decision was a disappointing one to make, but the clear priority was the health and safety of the community.
"Whilst we are disappointed to cancel junior football this year, the health and well-being of the community has always been our top priority," he said.
"Covid-19 has presented a very unique set of circumstances and we need to ensure that our participants and volunteers emerge from this pandemic in a healthy state.
"We look forward to working with our clubs to create a safe and healthy environment for all members and volunteers as we put plans in place for 2021."
AFLSE chief operating officer Shaun Connell thanked all junior clubs for the important role they have played throughout the challenging Covid-19 journey so far.
"The last few months have been unprecedented in terms of managing community sport and I would like to thank the leaders of our clubs for being engaged in the process," he said.
"All clubs understand the associated challenges and impact that Covid-19 has had and were very open and balanced with their views. Both AFLSE and the clubs have a clear obligation to protect participants, volunteers, officials, umpires, supporters, and their families during these times."
In other local football and netball news, the West Gippsland Football Netball Competition (WGFNC) last Thursday also announced its decision to abandon the 2020 season for all junior football and netball.
A statement on the competition's Facebook page read, in part: "Whilst this announcement will understandably disappoint many, half of the league's clubs have been directly impacted by the return to Covid-19 related Stage 3 conditions. In dealing with the uncertainty beyond the six-week lockdown period, it was agreed that a clear direction from the league to its members, volunteers and supporters was needed regarding the 2020 season. This now gives the ability for all those involved in the WGFNC to turn their focus towards the 2021 competition, which promises to be the best build-up to a season in years. From now until then, clubs may choose to organise practice matches amongst themselves, should the restrictions permit them to be played and AFL Gippsland will assist those clubs in any way possible."