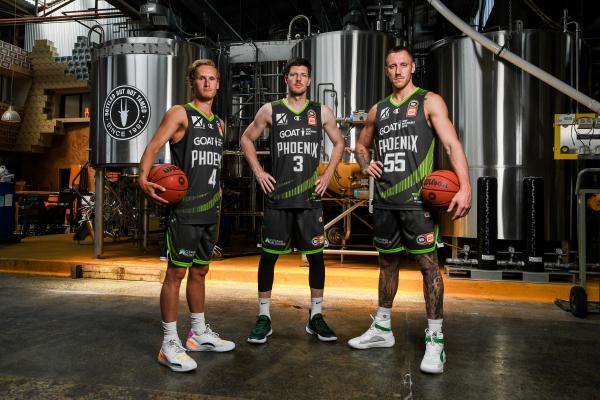 By Lance Jenkinson
South East Melbourne Phoenix has launched its NBL21 membership campaign under the banner 'Heartland Strong'.
It has been a challenging year due to the Covid-19 pandemic, but Phoenix CEO Tommy Greer was impressed with how the south-east community has stuck together and will hopefully come out stronger for the experience.
"Heartland Strong represents our hard working community who look out for one another in good times and bad and rise and fall as one," he said.
"We pride ourselves on toughness, perseverance and commitment.
"2020 was an immense challenge for all Victorians.
"We were pushed down again and again, but we continued to get up – that's how your team will play."
Greer looks back on South East Melbourne's first season with tremendous pride.
The Phoenix fans set NBL records for the largest crowd on a home debut and the highest first-year average attendance.
With brand familiarity and an improved squad, the Phoenix is hoping the heartland can grow next season.
"Our first season was a crazy journey and we simply can't wait to see what our next step has in store for us with a new roster and growing support," Greer said.
The NBL21 fixture is likely to be revealed next week, with the season expected to tip-off in January.
Meanwhile, South East Melbourne unveiled its slick new Champion home and away jerseys at a launch at premier partner Mountain Goat Brewery last week.
The home jersey will be predominantly black with a splash of green, while the away jersey is predominantly white with a splash of green.